Vietnam's rice exports in 2018 seen at $3.2-$3.3 bln, up 26.9 pct y/y
Thursday, October 11,2018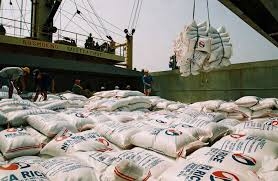 AsemconnectVietnam - The value of Vietnam's rice exports in 2018 may rise to between $3.2 billion and $3.3 billion, increasing up to 26.9 percent from $2.6 billion last year, the trade ministry said on Thursday in a statement on its official Facebook page.
Vietnam, the world's third-largest rice exporter after India and Thailand, is trying to increase the quality and variety of the rice it exports as well as branding of the grain to boost exports value.

Vietnam plans to reduce the amount of low-quality rice and increase exports of fragrant, speciality and Japonica rice, the trade ministry said, without giving an estimate of 2018 rice exports volume.

"To achieve this, Ministry of Industry and Trade will enhance negotiation, open up the rice market; besides, (the ministry) will promote rice trading, building the Vietnamese rice brand," the statement said.

The nation exported 4.89 million tonnes of rice in the first six months of 2018, up 6.7 percent from the same period last year, while rice exports revenue in the nine-month period jumped 21.3 percent annually to $2.46 billion, official data showed.
Source: Reuters.com