VN-Index rises for fourth day running
Thursday, September 13,2018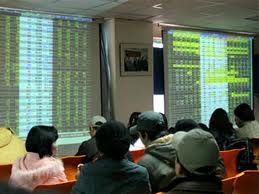 AsemconnectVietnam - Share prices on the Ho Chi Minh Stock Exchange rose for the fourth consecutive day on Wednesday thanks to the activity of foreign traders and strong growth from oil and gas stocks.
The VN-Index edged up 0.2 per cent to close Wednesday at 987.01 points. The southern market index gained nearly 3 per cent in the last four trading periods.
Share prices increased sharply in the morning, with strong growth from heavyweights including PV Gas (GAS), Vingroup (VIC) and Vinamilk (VNM).

Except PV Gas which still closed up 5.3 per cent by the end of the session, afternoon selling pressure reduced growth of Vingroup (VIC) and Vinamilk (VNM) to just 0.2 per cent each in the afternoon.
According to report by analysts from BIDV Securities Co, banking stocks including Vietcombank,
Vietinbank and BIDV were among the biggest losers. However, their slumps remained below 2 per cent, low enough to have a limited impact on the market and meaning the VN-Index closed slightly above its starting point.

Petroleum groups continued to prop up the market with the breakout of PV Gas (up 5.3 per cent), PetroVietnam Drilling & Well Services (4.6 per cent), PetroVietnam Technical Services (4.2 per cent) and Petrolimex (1.4 per cent).

In the global markets, crude oil gained on Wednesday following the forecast that US crude oil production will rise more slowly in 2019 than previously expected. US sanctions continued to squeeze Iranian crude exports.
Foreign traders continued to comb local stocks when they bought more than VND175 billion (US$7.5 million) of shares on the Ho Chi Minh Stock Exchange, lifting their total net buying value in the last four sessions to VND941 billion.

Their net buy value in Ha Noi was about VND14 billion.
On the Ha Noi Stock Exchange, the HNX-Index rose for a second day to close up 0.2 per cent at 111.65 points. It increased by 0.7 per cent on Tuesday.
A total of 236.4 million shares, worth a combined VND4.9 trillion ($209.4 million), were traded in the two markets. This level was nearly unchanged from the previous session.

According to Tran Hai Yen, a stock analyst at Bao Viet Securities Co, the market may still suffer some volatility in the coming sessions. She suggested investors maintain stock exposure at a moderate level and avoid aggressive buying.

Shares on the Unlisted Public Company Market (UPCoM) tred water, with the UP-Index closed almost unchanged compared to Tuesday at 51.46 points.
Source: VNS