US lowers duty on Viet Nam's shrimp exports
Wednesday, September 12,2018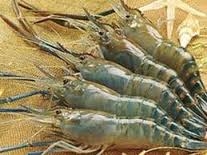 AsemconnectVietnam - The US government lowered the anti-dumping duty on frozen warm water shrimp from Viet Nam.
The decision was published on the Viet Nam Association of Seafood Exporters and Producers (VASEP) website on September 11.
According to the September 10 announcement from the US Department of Commerce (DoC), the final rate is 4.58 per cent. This new rate will impact the Sao Ta Seafood Joint Stock Company (Fimex VN) and 30 other companies.

This final rate is far lower than the preliminary rate of 25.39 per cent, first announced by the DoC on March 8. The rate is also slightly lower than the duty was in the prior period.
Ho Quoc Luc, Chairman of the Directorate Board of Fimex, said Fimex cooperated fully with the DoC during its inspection and delegation period.

In 2017, the export value of Vietnamese shrimp to the US fell 7 per cent from the previous year because of the hefty anti-dumping duty. Meanwhile, the export value to other markets rose sharply, hitting $659 million according to VASEP.

As a result, the US lost its spot as the fourth largest importer of Viet Nam's shrimp. The export decrease continued in the first eight months of 2018, falling 10.5 per cent to about $372 million.

With the new lower rate, Viet Nam's shrimp exports to the US are expected to recover in the coming months. Despite the expected rebound, the final number is expected to be 6.5 per cent lower than it was in 2017
Source: VNS