Trade volume may double GDP in 2018
Monday, September 10,2018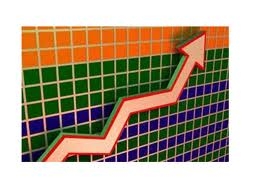 AsemconnectVietnam - Viet Nam's trading volume with the rest of the world is likely to double the country's GDP size this year as import and export have maintained upward trends.
The total import-export value is projected to soar to US $475-477 billion this year and US$ 525 billion in 2019, according to Nguyen Manh Hung, Head of Customs Information Technology and Statistics under Viet Nam Customs.
Last year, Viet Nam's trading value reached US$ 424.8 billion, of which export turnover was US$ 213.77 billion.
In the first 8 months this year, trade reached US$ 300 billion, a 14% increase; and FDI inflows were estimated at nearly US$ 25 billion.
Viet Nam became the 150th member of the World Trade Organization in 2007. Earlier in 2000, Viet Nam and the United States concluded a bilateral trade agreement (BTA), which came into force a year later.
As a member of the Association of Southeast Asian Nations (ASEAN), Viet Nam is a signatory to the ASEAN free trade area (AFTA) and to several trade pacts signed between ASEAN and its dialogue partners.
The Southeast Asian country also signed bilateral trade deals with Japan, the Republic of Korea, Chile, and the Russia-led customs union and has completed talks of the comprehensive and progressive agreement for trans-pacific partnership (CPTPP) and another trade deal with the EU.
Viet Nam is currently negotiating a free trade agreement with the EFTA countries namely Norway, Iceland, Liechtenstein, and Switzerland and joining talks on a regional comprehensive economic partnership (RCEP) involving ten ASEAN members and six Asia-Pacific countries.
Source: Reuters.com