Pork price gains record high
Friday, August 10,2018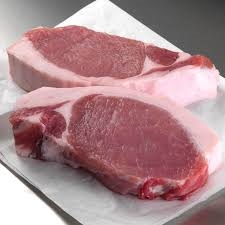 AsemconnectVietnam - The price of pork has doubled against its price during the same period last year, reaching a record high over the past few years, according to the Ministry of Agriculture and Rural Development (MARD).
The current price has increased to VND56,000 (US$2) per kilo in some northern provinces and cities, said the MARD's Agro Processing and Market Development Authority.

It increased unevenly in those localities, depending on the quality of pigs, such as Pho Yen (Thai Nguyen Province), Hai Hau (Nam Dinh Province), Khoai Chau (Hung YenProvince), Ung Hoa (Ha Noi), Hai Duong Province andQuang Ninh Province.

In the southern provinces, the price of live pigs has been lower than that in the North and the price growth has been slower. It was VND46,000 per kilo in Bac Lieu Province; about VND47,000-VND48,000 per kilo in Tien Giang Province; and VND50,000 per kilo in Dong Nai Province.

In July, the domestic pork prices surged by VND3,000-VND5,000 per kilo month-on-month, according to the authority. Thus pork prices have increased by more than 30 per cent on average over the past few months.
The increase in the pork price in July was due to limited supply in some localities and rainy weather in the North affecting slaughter activities and the shipment of pork to shops.

The situation of over-demand stemmed from the reduction in pig production after an over-supply of pork in early 2017 led to huge losses for farmers.

The situation is expected to be gradually solved because since March, farmers have again invested in the repopulation and intensive development of pig herds, the authority told the online newspaper baotintuc.vn.
However, in the next few months, high-priced pork will still face competition with pork products imported from countries such as the US and Australia.

The MARD has asked localities and some large enterprises to enact solutions for stabilising the pork price. Some companies such as Dabaco and CP have offered a lower price of VND1,000-VND2,000 per kilo against the selling price on the local market.

Businesses and large farms need to participate in the stabilisation of the pork market by reducing the price of live pigs to a reasonable rate of VND45,000-VND50,000 per kilo, said Nguyen Xuan Duong, acting director of MARD's Department of Livestock Production.

Hog price at VND50,000-VND51,000 per kilo is normal. At this price, farmers can make a profit. However, an increase in pork price to VND55,000-VND56,000 per kilo will cause negative impacts, and even create instability in the livestock sector. That will increase imports of frozen pork, negatively affecting the market share of the local livestock industry in the domestic market, said Duong.

In addition, the high price of pork would stimulate massive development of pig herds, hurting the industry in the future.
Source: VNS