Wood exports make excellent progress
Thursday, August 9,2018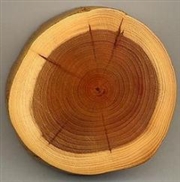 AsemconnectVietnam - The timber and forestry products processing industry must strive to achieve exports of at least US$9 billion this year and $12-23 billion by 2020, Prime Minister Nguyen Xuan Phuc has said.
Speaking at a meeting in HCM City on Wednesday to discuss measures to rapidly expand timber and forestry processing and export, Phuc said the Ministry of Agriculture and Rural Development should make them key exports items in the next 10 years.

It should strive to make Viet Nam one of the leading countries in the export of timber and forest products with a credible global brand name, he said.
"Viet Nam will be one of the world's production hubs for quality and legitimate timber furniture.

"This declaration is aimed at proving to the world Viet Nam's determination not to develop the industry at any cost, but, rather, in a sustainable and environmentally responsible manner."
He hailed the industry's recent achievements, saying they have greatly contributed to improve the lives of farmers while contributing to the country's growth.

The industry's exports have grown at 13 per cent annually for the past decade to $8 billion last year, or more than a fifth of agricultural exports, going past a target set only for 2020.
"The industry still has much room to increase production and exports," the PM said.

But he also acknowledged the difficulties and challenges faced by enterprises, including lack of close links between forest growers and businesses, dearth of investment, and Vietnamese timber products' lack of brands.

But to achieve greater efficiency, the industry needs to strengthen afforestation, use of technology in processing of timber products, improve designs, and focus more on building brands, he said.
The forestry sector, its industry groups and relevant agencies should improve communication to ensure consumers only use timber products from legal sources, he said.

"Enterprises should focus more on the lucrative domestic market of nearly 100 million."
Importance of brand, sustainability underscored
Nguyen Quoc Khanh, chairman of AA Corporation and of the Handicraft and Wood Industry Association of HCM City (Hawa), said building a national brand for the timer industry is a strategic investment that would enable it to make great strides in future.

"The question is how to build a national brand for the timber industry so that if the country is mentioned, it will remind people that Viet Nam is the centre of timber production. If this can be achieved, it will create a sustainable market of high value for the country, industry and its workers."
But to do that the industry needs support from the Government in the form of policies to promote it, training for human resources, establishing the Viet Nam Academy of Furniture Design, and organising design contests, and others, he said.

Huynh Van Hanh, deputy chairman of Hawa, said: "Unlike many other products, furniture belongs to the basic needs group, hence demand is steady. We export to more than 100 countries, so we do not depend too much on certain markets."

Since timber is a renewable natural resource, sustainability is very high, he said.
To help local firms promote their products effectively, the Government should build a national exhibition centre in HCM City with an exhibition area of 60,000-80,000sq.m, he said.
It can exploit the centre to recover the money in a reasonable time, he said.

Nguyen Chien Thang, chairman of Scansia Pacific, said Viet Nam exports timber products mainly to developed countries, which have tough regulations on the legality and traceability of imported timber because buyers are aware of the need to protect the environment.

"Export enterprises are extremely aware of their responsibility to report timber origin. At the end of last year Viet Nam had 732 enterprises with certified chain of custody (CoC/FSC), the highest in Southeast Asia."

Of these, 49 companies with a total area of 226,500ha are certified for sustainable forest management, he said.
The demand for timber from the wood processing industry has stimulated forest plantation to meet the legal requirement for production, increasing forest cover from 39.7 per cent in 2011 to 41.5 per cent last year, he said.

The rate of use of domestic forest timber for processing has gone up from 36 per cent in 2005 to 52 per cent last year, with imports decreasing proportionately.
He said his company connected with farmer households in Thua Thien-Hue Province to develop its own timber growing area.

Phuc promised that the Government would continue to strengthen the legal framework to create favourable conditions for enterprises including foreign-invested ones to develop.
Viet Nam currently ranks fifth in the world in the export of wooden products and second in Asia.
Source: VNS