Retail sales continue positive growth in H1
Wednesday, July 4,2018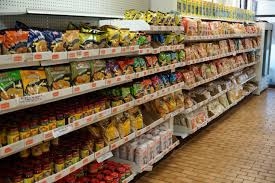 AsemconnectVietnam - Viet Nam's total revenue from retail sales and services in the first half of this year had maintained high growth since the beginning of the year, according to the General Statistics Office (GSO)
Retail goods and services posted a revenue of nearly VND2.12 quadrillion (US$94 billion) in the first six months of 2018, a year-on-year rise of 10.7 per cent. If inflation was excluded, the increase would be 8.3 per cent, higher than the 7.9 per cent growth seen in the first five months of 2017, the GSO said.

An abundant supply of essential goods and stable prices had spurred local trade and lifted purchasing power during the period, Vu Manh Ha, a GSO statistician, said.

Retail sales of goods, which accounted for 75.3 per cent of the total revenue, reached an estimated VND1.59 quadrillion ($70.9 billion) with several products recording strong increases, including food and foodstuffs (12.4 per cent), garments (12.3 per cent), home appliances (12 per cent) and transport services (8.8 per cent).

Meanwhile, retail sales in accommodation, restaurants and catering services saw a yearly increase of 9.6 per cent to VND260.9 trillion ($11.5 billion), with the central coastal provinces of Khanh Hoa, Binh Dinh and Da Nang, the central highlands city of Da Lat and the northern province of Quang Ninh leading the way.

From January to June, revenue from tourism services also recorded significant on-year growth of 19.5 per cent to VND19.6 trillion ($860 million) thanks to a rising numbers of local tourists and those traveling abroad.
Viet Nam's visa exemption policy for several Western European countries and the country's domestic and overseas tourism promotion campaigns had also prompted tourism service revenue to grow, the GSO said, outlining some provinces and cities that recorded encouraging growth, such as Ca Mau (29 per cent), HCM City (24.3 per cent), Quang Ninh (18 per cent) and Ha Noi (14 per cent).

Sales of other services during the six months hit VND243 trillion (over $11 billion), a jump of 7.3 per cent compared to a year ago.
Source: VNS