VN-India set to boost trade ties
Wednesday, May 16,2018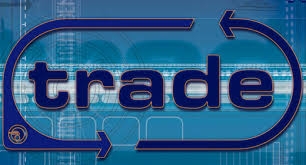 AsemconnectVietnam - The Assam Investment Roadshow, which took place in Ha Noi on Monday, gave businesses from India in general and from the Assam region in particular investment opportunities with Vietnamese partners, especially in the agricultural field.
A delegation of representatives from government agencies and businesses, headed by Sarbananda Sonowal, Chief Minister of Assam, attended the event along with other Vietnamese firms and representatives from the Vietnam Chamber of Commerce and Industry.

At the seminar, Sonowal invited Vietnamese businesses to invest in fields with preferential treatment in India and the Assam market, such as high-tech agriculture, industry, tourism, energy, and trade.

"I am glad to showcase the potential and possibilities of the State at the Assam Investment Roadshow in Hanoi, and lead a delegation of legislators, officials and farmers to Vietnam, a country from which Assam can learn from immeasurably, especially in the agriculture sector," said Sonowal.

He also asked for Viet Nam's help to accomplish the Government's aim of doubling crop income by 2020, and requested Viet Nam open a consulate office in the Assam capital of Dispur.
Assam is a major state in northeastern India, which in recent years has been playing a central role in boosting economic cooperation between India and ASEAN countries.

Monday's Roadshow was jointly organised by the VCCI in collaboration with Embassy of India and the Government of Assam, India.
Before attending the Roadshow, Sonowal had met with Cao Duc Phat, a member of the Party Central Committee and Vice Chairman of Central Economic Commission, and Ha Cong Tuan, Deputy Minister of Agriculture and Rural Development, as well as Hoang Binh Quan, Chairman of the External Relations Commission.

Bilateral collaborations on technology and the exchange of knowledge for the benefit of farmers from both countries were discussed.
According to figures from India's Ministry of Commerce and Industry and the General Department of Vietnam Customs, exports from Viet Nam to India in the first three months of 2018 had reached US$1.57 billion, up 111 per cent from the same period last year. March 2018's exports from Viet Nam alone reached $637.63 million, up 120 per cent from March 2017.

Imports from India to Viet Nam in the first quarter totalled $1.04 billion, a slight increase of 2.4 per cent from the previous year. The trade surplus for Viet Nam in March was around $267.75 million, and the first quarter reached $532.60 million, a record level so far.

Viet Nam's products with strong export growth include machinery, equipment, tools and spare parts, as well as steel products, coal, rattan, bamboo, rush and carpet products , and mobile phones and phone accessories.

In the opposite direction, imported Indian commodities with high growth rates include ores and other minerals, plastic materials, car parts and paper.
Source: VNS