Asia Coffee-Poor demand in Vietnam, excess supply in Indonesia dent prices
Thursday, April 20,2017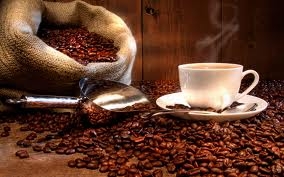 AsemconnectVietnam - Coffee prices in Vietnam eased this week as trade was thin due to low demand while prices in Indonesia dropped on surplus supply, traders said on Thursday.
The 5-percent black and broken grade 2 robusta
COFVN-G25-SAI
in Vietnam, the world's largest grower of robusta beans, was quoted at a discount of $25-$35 to the London ICE July contract
LRCN7
, compared with discounts of $20-$30 last week.
"The market was quiet as both buyers and sellers were reluctant to trade," said Nguyen Quang Binh, an independent analyst.
Traders said foreign importers were reluctant to buy due to inferior-quality supplies, and expected London prices to drop. Meanwhile, local exporters also held back as domestic prices are high while overseas offers are low.
"Prices were fluctuating recently, so both sides want to wait and see," Binh added.
Coffee was traded locally between 46,500 dong-47,700 dong ($2.05-$2.10), compared with 47,000 dong a week earlier, traders said.
Vietnam exported 168,000 tonnes (2.8 million 60-kg bags) of coffee in March, up 14.8 percent from a month earlier, slightly above market expectations, while traders forecast coffee shipments this month would reach 100,000-130,000 tonnes.
Coffee prices in Indonesia also dropped on higher supply.
Robusta grade 4 defect 80 in Lampung, Sumatra, traded at a $40-$60 discount to the July contract on Thursday, traders said, compared with a $35-$50 discount to the May contract last week.
"Prices are getting worse because supply keeps increasing at exporters' warehouses due to the harvest. Last week there were around 100 trucks coming in. This Monday there were up to 400 trucks," a trader said, adding that a truck load was about 10 tonnes of beans.
Source: Reuters.com