Vietnamese car market to see Thai import rise
Monday, March 30,2015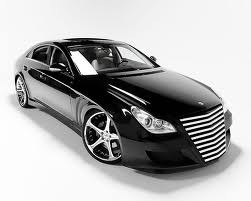 AsemconnectVietnam - Cars made in Thailand are expected to flood Vietnam in the future as their sales have been increasing in the domestic market in recent times, reports online news vietnamnet.vn.
At the Bangkok Motor Show 2015 held recently, Thai automobile makers introduced about 10 models that will be exported to Vietnam this year. Four of the models that are likely to attract Vietnamese consumers are Honda HR-V, Mazda 2, Ford Ranger and Ford Everest.
In Thailand, Honda HR-V costs 27,312 USD to 29,921 USD. It is expected to be introduced in Vietnam by the end of this year. At first, it will be exported as a completely built unit (CBU).
Meanwhile, Mazda 2 will enter the domestic market with two versions of High and High Plus.
With large units that can be used for long trips, Ford's new Ranger and Everest models are expected to attract Vietnamese customers.
Ford Ranger is one of the pick-ups that leads the market in terms of revenue in Vietnam. Three Ranger models will be introduced in the country by the end of this year.
Meanwhile, the new SUV 7 model, with a sun roof, has three versions that cost between 38,939 USD and 40,063 USD.
According to Ford Asia Pacific's Marketing, Sales and Service (MSS) Vice President Brett Wheatley, the growth in Vietnam's automobile market in 2014 ranked second in Ford's global market.
As the growth has just begun, the firm believes in this potential market.
At present, the country's development policies for automobile manufacturing are not enough to allow auto makers to boost investment in this area.
Meanwhile, the import tax of CBUs from the ASEAN member countries has been reducing to touch zero percent by 2018 under the ASEAN Trade in Goods Agreement (ATIGA). Therefore, by this time, the best way to occupy the market is by importing cars.
As the automobile market in Thailand has been declining, auto makers are trying to develop exports to the ASEAN countries.
Several auto firms in Thailand have business sections that specialise in supervising auto exports to Cambodia, Laos, Myanmar and Vietnam.
The sections are responsible for studying the market and policies to give advice to the firms' leaders for boosting exports.
Wheatley said two products would be majorly exported to Vietnam in the future. They were small sedans for urban areas and large cars for long and heavy terrain roads.
The new models will have new features and modern conveniences, meeting the customers' increasing demand. The prices will be more competitive.
Along with the reduction of import taxes that will make cars cheaper, the firms have announced that they will optimise production costs to offer the best prices to the customers.
A report by the General Statistics Office said Vietnam spent 133 million USD on importing 5,493 CBU cars in February, an increase of 86 percent in volume and 160 percent in value compared with the same period last year.
Source: Reuters