Vietnam got over 8 billion USD in trade exchange with China
Wednesday, May 15,2019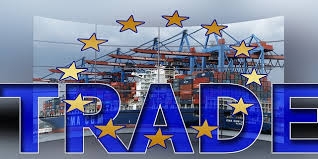 AsemconnectVietnam - According to preliminary statistics from the General Department of Customs, Vietnam's imports of goods from the Chinese market from the beginning of the year to the end of March 2019 reached 16.29 billion USD, up by 18.76 per cent over the same period in 2018.
In March of 2019 alone, the imports from China reached 2.92 billion USD, an increase of 54.21 per cent compared to February of 2019 and an increase of 11.83 per cent compared to March of 2018.

Vietnam imported from China several items such as machinery and equipment, computers, products, fabrics of all kinds, telephones and components. The imports of the above items reached over 1 billion USD and all saw year – on - year growth. In particular, the imports of machinery and equipment and spare parts reached 3.2 billion USD, accounting for 19.74 per cent of the total and increased by 26.91 per cent year – on -year. Meanwhile, the imports of computers and electronic products and components from China reached 2.77 billion USD, up by 70.82 per cent. The imports of fabrics of all kinds reached 1.6 billion USD, up by 15.47 per cent; phone and and components - 1.4 billion USD, down by 26.18 per cent.

So at the end of the first quarter of 2019, Vietnam saw a trade deficit of 8.6 billion USD in trade exchange with China. The country's imports of complete - built cars increased sharply by 5.5 times in volume (respectively 452,778%) and by 8.6 times in value (763.5% respectively) compared with the same period last year to 995 units, worth 41.15 million USD. The average import price was at 41,361.93 USD per unit, up by 56.21 per cent. In addition, Vietnam also increased the imports of ordinary metals with 199.5 million USD, up by 2.3 times (equivalent to 128.63 per cent).

Imports from China in the first quarter of 2019 – source: The General Department of Customs
Item

First quarter of 2019

+/- Vs. same period of 2018 (%)

Volume (Ton)

Value (USD)

Volume

Value

Total

16,239,985,747

18.76

Machines, equipment and spare parts

3,206,607,331

26.91

Computers, electronic and components

2,774,476,132

70.82

Fabrics of all kinds

1,601,201,284

15.47

Telephones and components

1,443,870,753

-26.18

Iron and steel of all kinds

1,378,349

866,501,924

22.67

4.42

Textile, garment, leather and footwear materials

519,066,477

13.64

Plastic products

516,338,998

8.92

Iron and steel products

412,025,733

37.99

Other ordinary metals

114,212

405,487,123

64.75

54.08

Chemicals

380,398,909

10.73

Chemical products

319,183,581

1.31

Fibers of all kinds

138,819

310,578,517

30.35

25.35

Plastics

154,522

274,328,789

31.26

17.87

Cameras, camcorders and components

251,848,229

27.81

Petroleum of all kinds

358,335

223,206,009

-9.61

-13.04

Ordinary metal products

199,598,380

128.63

Electric wires and cables

183,306,461

29.75

Car components and spare parts

167,945,168

53.86

Glass and products

120,420,694

1.4

Household appliances

114,133,694

-6.2

Wood and furniture

100,178,710

26.28

Pesticide and materials

98,150,767

-4.69

Liquefied gas

166,947

92,283,536

17.29

9.89

Fruit and vegetables

87,992,804

25.85

Coal of all kinds

292,643

83,696,010

78.99

35.19

Fertilizer of all kinds

321,684

80,226,618

4.07

2.1

Paper of all kinds

86,399

76,091,333

-2.86

-0.35

Paper products

71,073,636

13.73

Rubber products

66,663,644

16.02

Pharmaceutical materials

65,737,334

-0.95

Animal feed and materials

49,173,383

-8.42

Complete built car (units)

995

41,155,119

452.78

763.5

Seafood

36,284,209

49.12

Tobacco materials

31,300,658

84.76

Other oil products

22,463,962

17.37

Other means of transport and spare parts

20,547,446

-7.59

Rubber

9,578

17,962,396

7.05

0.43

Fragrant and hygent products

15,257,102

6.26

Ores and minerals

64,504

14,343,517

15.21

4.4

Other food products

11,926,475

18.39

Precious stones and metals

10,547,259

89.44

Pharmaceuticals

7,955,451

4.55

Confectionery and grain products

6,322,286

60.82

Oil and grease

1,823,920

19.83

Cotton of all kinds

217

354,351

130.85

45.07
CK
Source: VITIC