Dong Nai speeds up FDI disbursement
Saturday, August 11,2018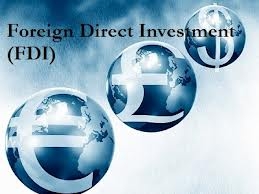 AsemconnectVietnam - The southern province of Dong Nai lured more than 980 million USD in 120 foreign direct investment (FDI) projects in the first seven months of 2018, equivalent to 98 percent of its annual plan.
However, FDI disbursement reached only 20 percent of the yearly estimate.

Disbursement of major projects registered in 2017 was completed. Meanwhile, that of projects which were newly-approved or registered additional capital in early of this year remains slow.

The provincial Department of Planning and Investment and the Management Boards of Dong Nai Industrial Parks are tasked with the review and supervision of project implementation and disbursement.

Statistics released by the management board showed that in the period, the province collected 397 million USD of tax and other sources from FDI firms, recording a year-on-year rise by 80 million USD.

According to the provincial Department of Planning and Investment, as of July 18, the province recorded 1,820 FDI projects worth 32.8 billion USD, 1,339 of which were valid with a total capital of 27.73 billion USD.

The foreign investors were from 45 countries and territories worldwide, with the RoK, Taiwan, and Japan taking the lead.