Retail sector grows 10.6 percent in 2017
Thursday, May 17,2018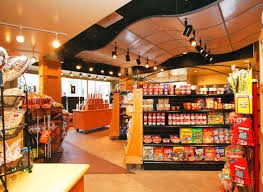 AsemconnectVietnam - Vietnam's retail sector earned about 129.6 billion USD in 2017, a rise of 10.6 percent from the previous year, according to a report on global retail market trends of Savills Vietnam retail consultancy.
Vietnam is also among the fastest growing economies in the Southeast Asia. In addition to the transformation of traditional retail model, investments in technology such as applications, smart phones and electronic commerce make the purchase of goods much easier, said Troy Griffiths, Deputy Managing Director of Savills Vietnam.

The recent cooperation of many traditional retailers and e-commerce platforms is also a response to the adaptation and change towards a retail paradigm that fits the times and consumers, he added.
Retailers as well as landlords are advised to be prepared to respond to new trends, such as adding more entertainment value and food for customers in addition to shopping.

The pop-up store model is also a popular solution as it has a wide range of activities such as product launches, branding, and market testing.

In the first quarter of 2018, Vietnam's total revenue from retail trade and services rose 10 percent year-on-year to exceed 1 quadrillion VND (44.05 billion USD), reported the General Statistics Office (GSO).
If inflation were excluded, the increase would be 8.6 percent, much higher than 6.4 percent growth recorded in the same period last year, GSO said.

The growth also reflected high purchasing power, which contributed significantly to gross domestic product (GDP) growth of 7.38 percent – a record in the first quarter in the past 10 years, GSO said.
With an over-90 million population, nearly 70 percent of whom are at working age, 34 percent living in urban areas and annual income per capita reaching 2,385 USD, Vietnam is considered to have huge room for retail growth.
Source: Vietnamplus.vn