VFA urged to increase high-quality rice production
Thursday, March 8,2018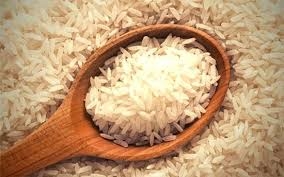 AsemconnectVietnam - The Vietnam Food Association (VFA) was urged to work with other units to continue shifting rice production towards higher output of high-quality rice and applying technological advances in production and processing to maximize the value of rice.
The call was made at the association's eighth congress in Ho Chi Minh City on March 6 during which participants elected Nguyen Ngoc Nam, Acting Director General of Vinafood 2, as VFA President in the 2018-2023 tenure, to replace Huynh The Nang, who retired.

In the new tenure, the association has set to increase its membership in order to coordinate actions to counter price squeeze and dumping and unhealthy competition.

VFA will work closely with other State agencies and authorities of localities to accelerate productive production and business.

Tran Thanh Nam, Deputy Minister of Agriculture and Rural Development asked the association to work with the ministry's units and localities in screening the planning of rice growing areas to adjust production scale and output to fit the demand for local consumption and export.

The association should boost production connectivity and develop cooperatives so as to proactively prepare supplies of quality rice for export to specific markets, he said.

Duong Phuong Thao, deputy head of the Import-Export Department of the Ministry of Industry and Trade reminded VFA members to take into account changes in import-export policies being implemented by major markets.

Vietnam may export 6.5 million tonnes of rice in 2018, with high-quality rice accounting for a large proportion of total rice export volume and normal rice making up less than 20 percent.

The country sold 861,000 tonnes of rice abroad in the first two months of this year, earning 419 million USD, up 17 percent in volume and 34 percent in value compared with the same period last year.

The Philippines was the biggest importer of Vietnamese rice, accounting for 26.9 percent of the market share. It was followed by China, with 23.5 percent.

In 2017, Vietnam earned 2.6 billion USD from the shipment of 5.8 million tonnes of rice abroad.