Vietnam 2017 coffee exports estimated down 20.1 pct y/y, rice up 21.9 pct
Thursday, December 28,2017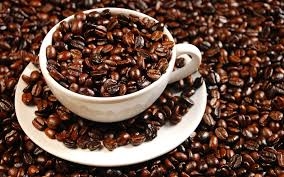 AsemconnectVietnam - Vietnam's coffee exports for 2017 are estimated to have fallen 20.1 percent from the previous year, while rice shipments have risen 21.9 percent, the government said on Wednesday.
COFFEE
Coffee exports from Vietnam will drop an estimated 20.1 percent in 2017 from a year ago to 1.4 million tonnes, equal to 23.3 million 60-kg bags, the General Statistics Office said in a report on Wednesday.
Coffee export revenue will fall 3.7 percent annually to $3.2 billion, the report also said.
December shipments of beans from Vietnam, the world's largest robusta producer, are estimated at 140,000 tonnes, up from November's exports of 100,400 tonnes, the report said.

RICE
Rice exports from the world's third-largest shipper of the grain were forecast to rise 21.9 percent to 5.9 million tonnes in 2017. Revenue from 2017 rice exports was seen rising 22.7 percent year-on-year to $2.6 billion.
Vietnam would ship an estimated 400,000 tonnes of rice in December, up from 375,000 tonnes in November, the report said.

ENERGY
Vietnam's 2017 crude oil exports rose 0.3 percent year-on-year to an estimated 6.9 million tonnes, or 138,500 barrels per day (bpd).
Crude oil export revenue in 2017 rose 23 percent to $2.9 billion.
Oil product imports increased 9.2 percent to an estimated 12.8 million tonnes, while the value of the product imports jumped 37.7 percent to $7 billion.
Vietnam's liquefied petroleum gas imports in 2017 increased 13.4 percent from a year earlier to 1.4 million tonnes.

Source: Reuters.com