EVN to provide only 50% of solar power capacity
Monday, March 4,2019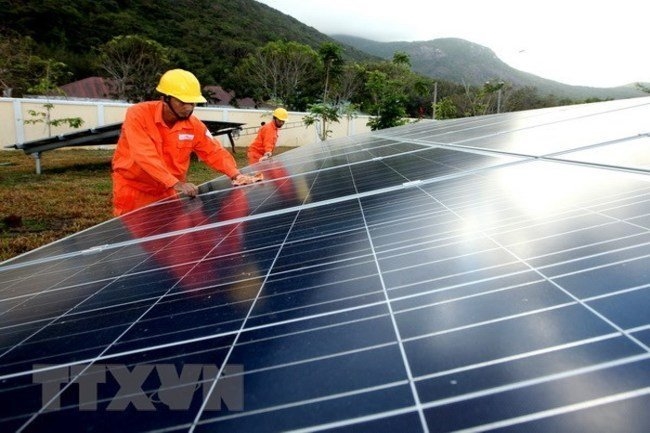 AsemconnectVietnam - Vietnam Electricity Group (EVN) intends to transmit 50% of its total solar power capacity to the national energy grid as it takes three to five years to invest in transmission lines, while about one year is spent building solar power systems, Thanh Nien newspaper reported.
After Government Decision 11 on pricing came into force, the country saw 365 solar power projects, with a total capacity of 29,000 megawatts (MW), being registered for investment as of end-2018, according to EVN.
Of the figure, 141 projects were added to the plan and 95 others with a capacity of 6,100 MW were signed by EVN to buy electricity. Only 50% of the total capacity is expected to be transmitted to the national energy grid, the group said.
As of end-2018, a mere 1,800 local households had installed rooftop solar power systems, with a total capacity of 30 MW and an accumulated electricity generation capacity of 3.97 million kilowatt hours. The low figure was attributed to high investment costs, along with cumbersome payment and device requirements.
EVN proposed the Government set aside money to support local households who want to install solar panels on the rooftops of their houses. In addition, the Ministry of Industry and Trade should quickly amend Circular 16 to enable EVN and its subsidiaries to sign official contracts and make solar power payments to customers.
Source: thesaigontimes.vn