PetroVietnam Technical Services awarded $176m equipment contract for Sao Vang-Dai Nguyet gas project
Thursday, November 8,2018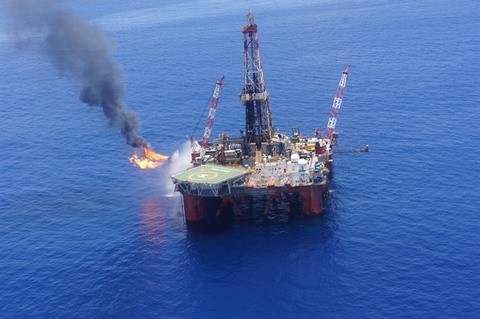 AsemconnectVietnam - The Malaysia Vietnam Offshore Terminal (MVOT), a joint venture between PetroVietnam Technical Services Corp and Malaysia's MIBS Bhd, has won a US$176 million contract to provide equipment for Idemitsu Kosan to develop the Sao Vang-Dai Nguyet gas project.
Under the seven-year contract, MVOT will provide a floating storage and offloading (FSO) vessel to the Japanese firm for the development of the gas and condensate fields, the Viet Nam Oil and Gas Group (PetroVietnam) said on Tuesday.
The FSO has a capacity to store 700,000 barrels of condensate, double Idemitsu Kosan's minimum storage requirement of 350,000 barrels. It is slated to receive the first condensate flows in July 2020.
The FSO is designed with housing for 55 technical and operational personnel and a helicopter landing gear with the latest UK CAP 437 standard, capable of receiving Airbus H-225 or equivalent.
The contract can be extended another eight years.
Le Manh Cuong, CEO of PetroVietnam Technical Services Corp, said: "Winning the contract to provide the FSO vessel for the Sao Vang-Dai Nguyet gas development has proven the company's capacity in implementing high-tech and complex petroleum projects at a very competitive cost."
The Sao Vang-Dai Nguyet gas fields are located in Blocks 05-1b and 05-1c, about 350km southeast of Viet Nam's coast. Idemitsu Kosan is the operator of the offshore development with an ownership of 43.08 per cent.
Teikoku Oil (Con Son) Co Ltd owns 36.92 per cent and PetroVietnam holds the remaining 20 per cent.
Estimated output of the gas fields is about 1.5 billion cubic metres (m3) of gas per year and 2.8 million barrels of crude oil and condensate per year.
Late in August this year, PetroVietnam signed a gas sale-purchase agreement with the developers of the field.
Source: Bizhub.vn