Vinamilk remains upbeat about future growth
Wednesday, November 7,2018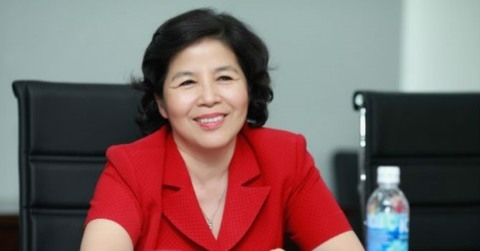 AsemconnectVietnam - Vietnam Dairy Products JSC (Vinamilk) is optimistic about its future development as the sector still has room to grow, the company's general director Mai Kieu Lien told an investor meeting on Tuesday.
The dairy market has not reached equilibrium yet," Lien said. "There will be slower growth in the short term, but the market is still developing."
She said the company's profit margin is 22 per cent, above the sector average of 18 to 20 per cent, thanks to its large-scale production, big market share and stable investment policy.
"Winning a greater market share would solve all problems," she said. It would raise profit margins, but competition would also grow as more players enter the profitable sector.
Lien said Vinamilk would try to win more of the domestic market – of which it currents holds 58 to 59 per cent – to compete with local and foreign companies.
In the first nine months of the year, Vinamilk's market share grew by 0.8 per cent, meaning the company is well on its way to meeting its goal of one per cent market share growth this year.
The company has reported its combined third quarter revenue rose 3.3 per cent over the same period last year to VND13.73 trillion (US$610.4 million), but its pre-tax profit for the last quarter fell 5.9 per cent year on year to VND3 trillion.
The profit reduction was due to higher selling costs, which increased by 14 per cent to VND3.41 trillion.
In the first nine months of the year, Vinamilk recorded VND39.5 trillion in revenue, a yearly increase of two per cent, and VND9.37 trillion in pre-tax profit, down 7.8 per cent from last year.
The company estimated its profit in 2018 would be equal to last year's figure of nearly VND10.3 trillion, boosted by lower input material and operation costs.
The lower numbers for 2018 are due to a decline in market demand for dairy products, not only in Viet Nam, but also around the world.
Lien said that a decrease in the size of the distribution network affected Vinamilk's performance.
Seven to eight years ago, the company sold 80-90 per cent of its products via distributors, she said. But now, the rate had fallen to just 10-20 per cent.
The company now focuses more on retail channels, which account for 80-90 per cent of its sales, according to Lien.
Product prices
Vinamilk would not curb its prices, Lien said, warning that such an act would pull average market prices lower and dampen corporate earning. She also said it could lead to lower spending on advertising, marketing and promotion.
The company would try to keep its stockpiles stable and increase its sales volume, she said.
Overseas markets
Vinamilk has recorded good growth rates in exports to overseas markets, especially within Southeast Asia.
Revenues in Cambodia jumped 121 per cent over last year in the first nine months of the year and profits grew sevenfold.
The company has plans to double its investment in Cambodia in five years from the current $25 million.
ASEAN is the main focus of Vinamilk, and the company's revenue from selling products in the region is expected to increase 15 per cent each year.
Source: Bizhub.vn