Profits down at Vietnam's largest brewer
Saturday, November 3,2018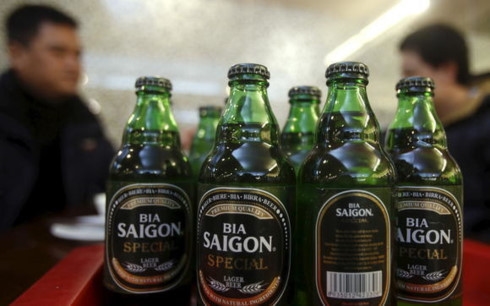 AsemconnectVietnam - Beer maker Sabeco has reported after tax profits of US$149 million in Jan-Sept 2018, down 6% year-on-year.
The company's total revenue in the first nine months of the year was VND25.5 trillion (US$1.1 billion), 70% of its annual target.
According to the company's third quarter financial report Sabeco, formally known as Saigon Beer Alcohol Beverage Corp, beer continued to dominate its revenue structure, netting over 85% of total income. The remaining revenue came from packaging, other beverages and spirits.
Sabeco recently unveiled a restructuring plan to improve profit margins by 3-4 percentage points over the next few years.
The company plans to adjust its business operations in five key segments: manufacturing, distribution, marketing, supply chain and storage. This plan involves the leading beer maker in Vietnam considering acquiring minority stakes in beer factories and distribution units.
The company's management board has also announced that one of its top priorities is to develop a better distribution system in major cities, especially in HCM City. Through this, Sabeco hopes to regain market share in urban areas currently dominated by Heineken.
According to the Ho Chi Minh City Securities Corporation, Sabeco occupies approximately 42.8% of the domestic beer market. Due to increasing competition from multinational companies, this figure is down slightly from 43.6% in the previous year. As a result, consumption growth of Sabeco's beer was less than the industry average, totalling 1.85 billion litres.
The corporation estimates that by the end of 2019, Sabeco's beer market share will increase slightly to 43% thanks to its marketing efforts and the launch of new products. Consumption of Sabeco-made beer is also expected to increase to 1.95 billion liters.
Thai Beverage PCL (ThaiBev) is currently the dominant shareholder in Sabeco, which sells popular beer brands kike Saigon Beer and 333.
Source: Vov.vn