TTC joins ED & F Man Sugar to bring organic sugar to Europe
Wednesday, October 31,2018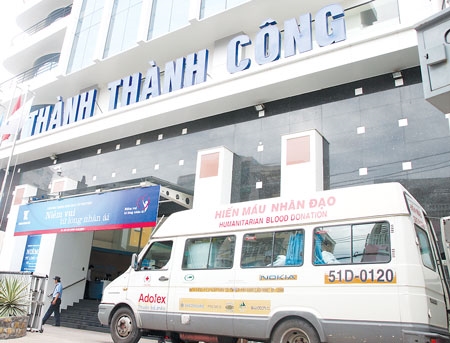 AsemconnectVietnam - TTC Attapeu, a subsidiary of Thanh Thanh Cong - Bien Hoa Joint Stock Company (TTC Sugar) signed a strategic cooperation with ED & F Man Sugar ( United Kingdom) on the consumption of organic sugar produced in Laos and the sale of sugars from 2018 to 2019 to the European market.
Accordingly, TTC Attapeu and its partner, ED & F Man Sugar, will sign a memorandum of understanding (MOU) on the supply and consumption of products, including: Organic Golden Cane Sugar and Golden Cane Sugar in the next 5 years.
Organic Golden Cane Sugar is produced at the TTC Attapeu plant in the 2018 - 2019 sugarcane season and follows the organic standard process from planting to production.
Specifically, the product does not use genetically modified sugarcane varieties, chemical fertilizers and pesticides. For manufacturing, the product does not use bleach and other chemicals, complies with ISO 9001: 2008 and ISO 14001: 2004, FSSC, HALAL, Kosher. The packages are produced according to environmentally friendly criteria.
Through cooperation with ED & F Man Company, TTC Attapeu's Golden Cane Sugar line is also introduced into the European market. The outstanding advantage of this product is that it is made from 100 percent of pure sugar cane with crystalline method.
SBT owns an area of ​​over 62,300 hectares. The company diversified sugar products focus on exploiting groups of high added value products such as organic sugar, refined sugar.
In addition, TTC Sugar also exploits after-road products, such as molasses (the raw material for the production of ethanol E5), commercial electricity, organic microorganisms and closed water bottle to improve performance.
ED & F Man Sugar was established in 1783 in London, United Kingdom. The company specializes in supplying, transporting and distribution of agricultural products, including: coffee, sugar, molasses, beans and grains. .
ED & F Man Sugar supplies the market with 660 thousand tons of coffee, 11 million tons of sugar and 6 million tons of animal feed. Currently, ED & F Man Sugar products are serving more than 15,000 customers and more than 14,000 partners around the world.
N.Nga
Source: Securities Investment Review