Bao Minh earned VND165 billion after tax profit in 9 months
Wednesday, October 31,2018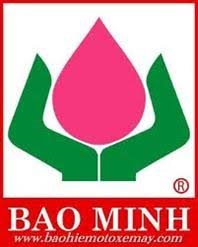 AsemconnectVietnam - Bao Minh Securities Joint Stock Company (coded BMI) reported that in the first nine months of 2018, the total revenue was 3,058 billion dong, equaling 70.8 percent of the year plan and increasing nearly 4.37 percent compared to the same period last year.
BMI said that premium income contributed the biggest share of total revenue, with VND2,909 billion, up 8.8 percent compared to VND2,674 billion in the same period last year. Of which, revenue from premiums was nearly VND2,484 billion; Revenue from reinsurance charges is nearly VND356 billion.
BMI reached nearly VND165 billion the profit after tax in 9 months, up 10.74 percent over the same period last year. Its earnings per share were VND1,804.
Thus, compared with the full year target of VND4,318 billion, the profit after tax was VND172 billion, and Bao Minh has completed 70.82 percent of the revenue plan and up to 95 percent of the annual profit target.
With this result, Bao Minh hopes to reach the target of the whole year business targets, especially the profit and the basis for Bao Minh to increase shareholders' dividends against the approved plan.
N.Nga
Source: Securities Investment Review