SMEs urged to make innovations
Thursday, October 11,2018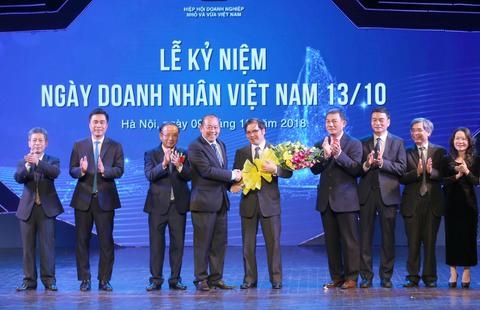 AsemconnectVietnam - Deputy Prime Minister Truong Hoa Binh has urged small- and medium-sized enterprises (SMEs) to innovate to take advantage of industry 4.0 and engage in the global value chain. Binh made the call at the Viet Nam Association of SME's ceremony held on Tuesday in Ha Noi to celebrate Viet Nam Entrepreneur's Day (October 13th).
Amid rapid international integration, Viet Nam was entering a new development phase with opportunities and challenges for the business community, he said.
"The Government will continue to create favourable conditions for enterprises and entrepreneurs to develop," he said, urging the business community to work with the Government to achieve socio-economic development targets.
Binh urged SMEs to make innovations and build business brands which reached regional level by 2020.
Binh urged the association to make strong efforts in calling business households to become enterprises and promoting entrepreneurship.
Entrepreneurs should aim at transparent business, healthy competition and high competitiveness, Binh said.
SMEs account for more than 97 per cent of the total number of firms in Viet Nam, contributing about 40 per cent of GDP, 33 per cent of industrial production, 30 per cent of exports and providing jobs for about 50 per cent of the country's labour force.
To recognise the importance of entrepreneurs and promote their roles, since 2004, October 13th has been celebrated as Viet Nam Entrepreneur's Day.
Source: Bizhub.vn