Bamboo Airways postpones maiden flight
Wednesday, October 10,2018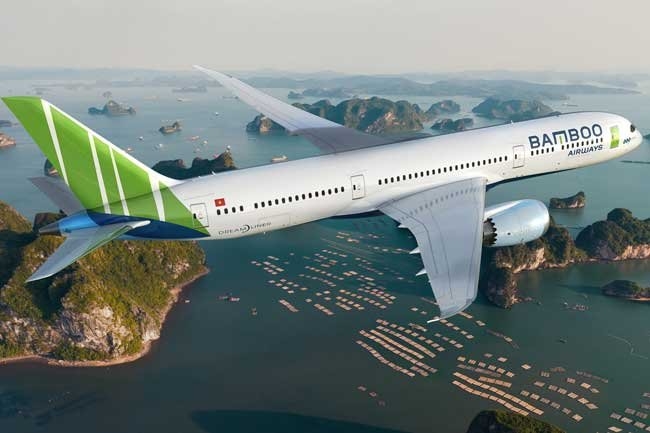 AsemconnectVietnam - Bamboo Airways, a subsidiary of property developer FLC Group, will launch its first flight at the end of this year instead of on October 10 as the company has yet to complete business registration procedures, news website Vietnamplus reported, citing Bamboo Airways General Director Dang Tat Thang.
Thang confirmed that the flight schedule adjustment would not affect the carrier's business plan and was aimed at improving its service quality to provide customers with safe and convenient flights.
The firm had received the Government's approval for its air transport project on July 7 and is currently completing regulatory procedures to obtain a business license for aviation transport.
The carrier has also prepared aircraft, manpower and infrastructure for the launch of its maiden flight, Thang stated.
From March to June, Bamboo Airways signed contracts to purchase 44 Boeing and Airbus aircraft worth US$8.8 billion. While waiting for the handover of the new aircraft, the airline has leased a fleet of 20 aircraft this year and will lease 20-30 additional aircraft next year.
Thang added that Vietnam is one of the fastest growing aviation markets in the world in terms of the number of air passengers and aircraft. The market also has stringent requirements on technical safety and service quality.
The airline will become a hybrid, combining the services of traditional and budget airlines, to meet the demands of every segment. It vision is to become a five-star air carrier in Vietnam, Thang stressed.
The Ministry of Transport had earlier proposed the Prime Minister allow the ministry to issue the business license for aviation transport for Bamboo Airways as the firm had submitted all the required documents in line with the law. The ministry had also appraised the firm's efforts to introduce flights to tourist sites in Vietnam and other regional countries.
According to the ministry, the newcomer to the domestic aviation market will help increase the competitiveness of the market and provide customers with more choices.
Source: thesaigontimes.vn