Bamboo Airways to operate three aircrafts in 2019
Friday, August 10,2018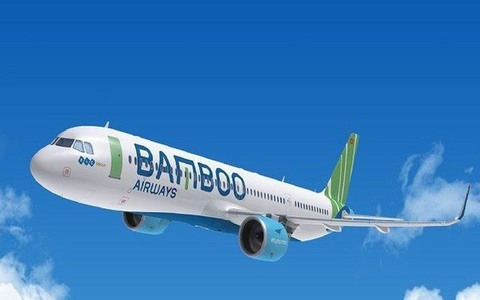 AsemconnectVietnam - Bamboo Airways, owned by property developer FLC Group, is scheduled to operate three aircrafts by 2019 as it officially becomes operational after receiving its licence.
The Civil Authority of Viet Nam (CAAV) has submitted to the Minister of Transport a report on the appraisal results of its application for an air transportation business licence for Bamboo Airways Company Limited.
Vo Huy Cuong, CAAV's deputy director, said the company was found eligible to operating its airline.
"The Bamboo Airways application meets all requirements of capital, aircrafts, organsational structure and business strategy," the CAAV said.
Its aircrafts were granted licences from the European Aviation Safety Agency (EASA) and CAAV.
According to the application, Bamboo Airways would operate three to 20 aircrafts in the 2019-23 period. FLC Group signed an agreement with CDB Aviation Lease Finance (Hongkong) to lease three A320 aircrafts over eight years. In addition, the group also signed a memorandum of understanding (MoU) on buying 24 A321 NEO aircrafts.
The Bamboo Airways Company Limited has charter capital of VND700 billion (US$31.4 million). It was granted a business registration licence from Ha Noi's Department of Planning and Investment on May 31, 2017 for aviation passenger and goods transport.
Bamboo Airways also signed an MoU with CAAV on using landing services and security check-ups at airports of Tan Son Nhat, Noi Bai, Phu Cat, Dong Hoi, Tho Xuan and Cat Bi.
The airlines will operate direct routes connecting Ha Noi, Quang Ninh, Quy Nhon, Quang Binh and Thanh Hoa with China, South Korea, Taiwan, Macau and Japan.
FLC plans to have its first flight on October 10th and will start to sell tickets next month.
FLC said its first customers would enjoy promotion programmes with combo packages offering air tickets and the use of golf services and accommodation at its resorts.
FLC aims to make Bamboo Airways one of the leading airlines in Viet Nam, said Dang Tat Thang, Bamboo Airways' general director.
Bamboo Airways will be a hybrid airline blending aspects of traditional and budget airlines to meet the demands of every market segment.
Source: Bizhub.vn