New enterprises surge in 7 months
Tuesday, July 31,2018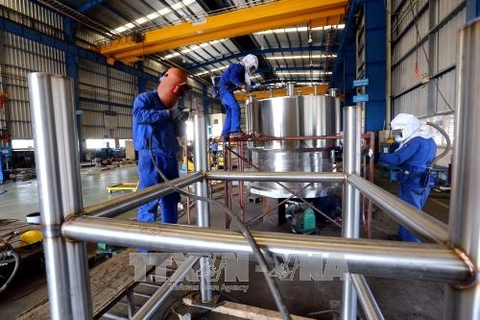 AsemconnectVietnam - These figures represented year-on-year increases of 4 per cent in the number of businesses and 12 per cent in the level of capital, statistics from Business Registration Management Agency under the Ministry of Planning and Investment revealed.
During the reviewed period, the average capital for an enterprise reached VND10.2 billion, surging 7.4 per cent over the same period last year. The new companies have created over 620,000 jobs, down 14 per cent year-on-year.
The rises in the number of newly-established firms and registered capital continue the positive trend seen throughout 2014–18, the agency said.
The number of new companies in the first seven months of this year is nearly double the figure recorded in the same period of 2014, while the level of capital was triple that of the same period in 2014, thanks to the Government's efforts to improve the legal framework for business and investment and remove barriers for enterprises, it noted.
Most new firms operate in sectors such as wholesale and retail, car and motorcycle repair, and maintenance services, making up 34 per cent of total enterprises. They also concentrated on construction, real estate, tourism and catering and restaurants.
If counting the VND1.46 quadrillion added to the registered capital of operational business, the total capital pumped into the economy from January to July would reach VND2.23 quadrillion, according to the data.
The seven month period, however, saw nearly 60,000 businesses suspending operations, up 38.5 per cent year-on-year and over 7,710 completing dissolution procedures, 17 per cent higher than last year's corresponding period.
Most of the dissolved businesses specialised in retail and wholesale, motorcycle repair and maintenance services, as well as processing, manufacturing and construction.
As per the data, more than 18,690 firms resumed operations in the period, up 6.5 per cent.
Source: Bizhub.vn