Business News
Siemens to improve performance of transmission grid
Tuesday, 4/18/2017
AsemconnectVietnam - Siemens has received an order from state-run energy company Electricity of Vietnam's National Load Dispatch Centre to improve performance of the nationwide transmission grid.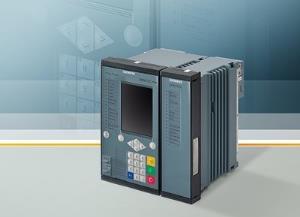 "Siemens will supply and install products and systems for detecting and evaluating failure situations in the grid, ensuring grid quality and detecting and monitoring dynamic grid states," the company said in its statement.
"The equipment will be installed at substations located throughout the country and in the grid control centres, where it will help increase the grid's failure tolerance, improve its transmission capacity and optimise the expansion of new primary plants," it said.

The company added that the substations and control centres were expected to be equipped with the new technology and be put into operation by mid-2018.

"With this order, Siemens is very proud to be able to support our customer and Electricity of Vietnam's National Load Dispatch Centre in successfully fulfilling their challenging tasks while realising our commitment to assist Vietnam to improve its grid performance," Siemens Vietnam president and CEO Pham Thai Lai said.
Source: vov.vn