PetroVietnam enjoys thriving business thanks to crude oil price hike
Thursday, October 4,2018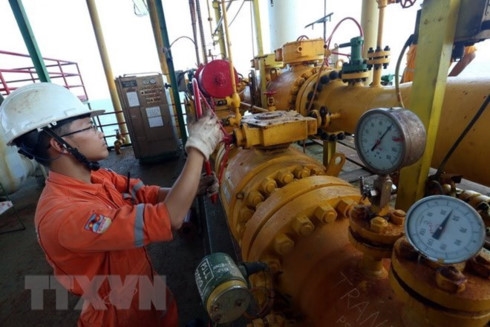 AsemconnectVietnam - All the financial targets of the Vietnam National Oil and Gas Group (PetroVietnam) in the past nine months surpassed the plan thanks to the improvement in the price of crude oil, according to insiders.
The firm reported that the average crude oil price in the first nine months of 2018 was US$74.6 per barrel, US$24.6 higher than the expectation and representing a rise of 37% over the same period in 2017.

Therefore, the total revenue of the firm in the first nine months of 2018 hit VND449.1 trillion (US$19.31 billion), up 20% compared to the plan. It paid VND81.4 trillion to the State budget in the nine months, surpassing its target for the period by 52.1% and for the yearly target by 10.4%.

All of its member companies maintained normal production, while the majority of its production goals also exceeded the plan by 2%-15%.

Total production reached 18.17 million tonnes, 5.9%, or 450,000 tonnes, higher than the plan. Meanwhile, its gas production was 7.61 billion cubic metres, and electricity output was 16.03 billion kWh. Its nitrogen production in nine months hit 1.23 million tonnes, while petrol output was 6.5 million tonnes.

PetroVietnam is striving to expand its oil and gas exploration to increase its reserve for the nine months to 6 million tonnes equivalent of oil.
Source: Vov.vn