Vinalines raises only US$2.3m from IPO
Saturday, September 8,2018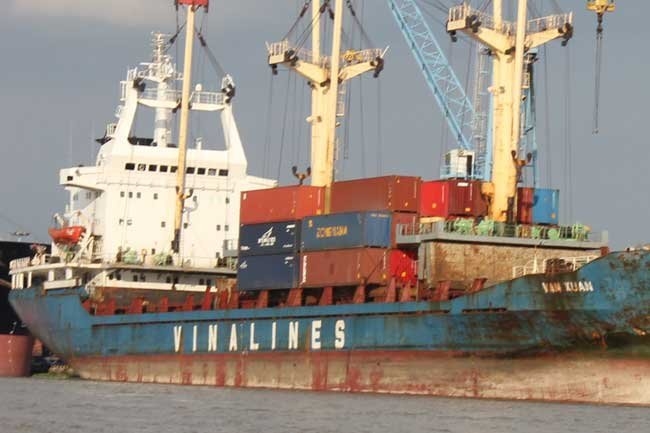 AsemconnectVietnam - State-run Vietnam National Shipping Lines (Vinalines) fetched just over VND54.4 billion (US$2.33 million) from its first initial public offering (IPO) at the Hanoi Stock Exchange on Wednesday, September 5, reported the Vietnam News Agency.
The auction offered more than 488.8 million shares, or 34.8% of the firm's charter capital, at the starting price of VND10,000 per share. The State was expected to retain a 65% stake in the firm and sell roughly 2.8 million shares, or a 0.2% stake, to Vinalines' employees and trade union.
However, the firm only sold more than 5.4 million shares, or a mere 1.1% of the total offered at the IPO, at an average price of VND10,002 per share. It attracted 41 investors, with the highest bid of VND13,000 per share and the lowest bid of VND10,000 per share.
Nearly 5.14 million shares were purchased by 39 individual investors, while the remaining 0.3 million shares were sold to two organizations.
According to prevailing regulations, the Vinalines shares will be listed on the market for unlisted public companies within the next three months.
Vinalines, a State-owned enterprise under the Transport Ministry, offers shipping, port management and maritime and logistics services in Vietnam and around the world.
Vinalines aims to earn VND700 billion (US$30 million) in profits next year and VND950 billion by 2020, said Le Anh Son, chairman of Vinalines' Member Council, at a roadshow to introduce its IPO plan on August 20.
He stressed that Vinalines will sell its old ships that were purchased in the 2006-2010 period, thus helping restructure the firm and achieve its profit targets. The firm will also dissolve its loss-making subsidiaries.
Vinalines suffered an accumulated loss of more than VND22 trillion four years ago, reducing its equity to VND5 trillion. Currently, the loss is estimated at some VND2 trillion, as the firm has settled its debts and sold its assets, such as ships and ports. Its equity also went up from VND10.4 trillion in 2015 to more than VND12.5 trillion last year.
Source: thesaigontimes.vn