Ba Huan seeks to cancel deal with VinaCapital
Wednesday, August 8,2018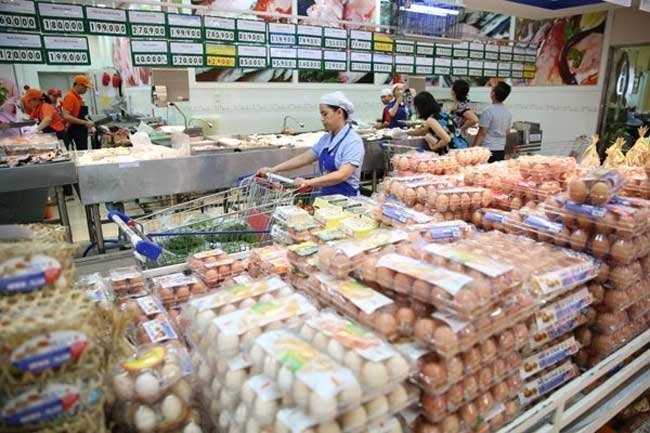 AsemconnectVietnam - Vietnam's leading poultry egg and meat producer Ba Huan has written to the prime minister asking for help to terminate its agreement with VinaCapital Vietnam Opportunity Fund (VOF) of VinaCapital Group.
Ba Huan claimed that some articles in the agreement stated in Vietnamese are different from those in the English version that was initially signed, which may put it at a disadvantage.
A VinaCapital representative told the Saigon Times that the two sides met yesterday (August 6) and agreed to refrain from publicizing any information that might be damaging to either side.
According to the deal, Ba Huan must be subject to an internal rate of return of 22%. The partnership also restricts the poultry egg processor from engaging in other business operations than chicken and eggs.
If the firm could not meet its targets within three years after the date of the agreement being signed, it must return the investment capital, along with the 22% interest, or it must transfer a stake of at least 51% to VOF.
Pham Thanh Hung, communications director at Ba Huan, said Ba Huan General Director Pham Thi Huan had sought the prime minister's support in terminating the contract with VOF.
The investment amount that VinaCapital had injected into Ba Huan at the end of February has yet to be disbursed, Hung noted. The money is kept in a bank account held by both sides.
Ba Huan and VOF announced their partnership on February 27, in which VOF would invest US$32.5 million in Ba Huan. The money was supposed to be used in the next three to five years to expand Ba Huan's factories and farms in its closed system, ranging from farming to processing to ensure food safety and hygiene, which Ba Huan had developed over the past few years.
The investment was expected to be disbursed within a year, following which VOF planned to invest further. With the investment, VOF was likely to own a stake in Ba Huan, but the specific percentage remains unknown.
After the deal was signed, Ba Huan's charter capital was revised to VND280.69 billion from VND222.36 billion. In addition, the ownership of the shareholders changed.
The foreign shareholder, Hawke Investment Pte., Ltd, which is VOF's subsidiary, owns more than 9.47 million shares, or 33.77% of the company's charter capital, double the rate on February 13 when Hawke Investment Pte., Ltd, joined Ba Huan and held a 16.39% stake in the company.
Before establishing the partnership, Ba Huan and VinaCapital had completed their due diligence checks on each other's businesses and had been evaluated by professional consulting firms. They then inked a term sheet, the material terms and the conditions of the agreement, on October 6 last year.
On February 27, VOF appointed its representative as a member of Ba Huan's board.
Source: thesaigontimes.vn