ABC Bakery set to open 40 new stores in 2019
Thursday, August 9,2018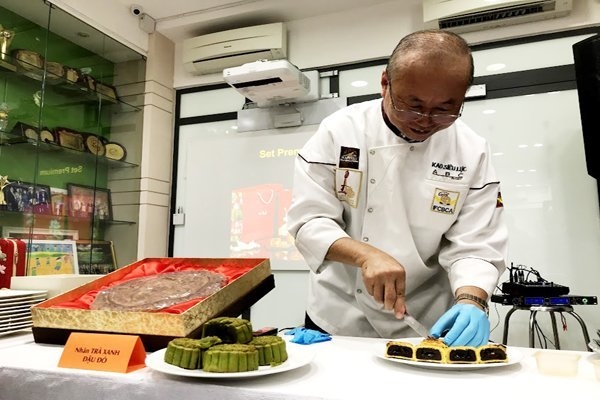 AsemconnectVietnam - ABC Bakery founder Kao Sieu Luc announced, August 7 that he would open 40 new stores next year after finishing the construction of factories in the central coastal cities of Nha Trang and Danang.
In a press briefing introducing new cakes for the coming Mid-autumn 2018 season, Luc told the Saigon Times that ABC Bakery will continue to serve local consumers as its main market.
To this end, he will build factories and map out a plan to open new stores in some provinces. Luc added that he would follow the same strategy he has applied in the past: buying space instead of leasing and saying no to franchises.
The founder noted that the two new factories will be completed by the end of this year. He has invested some VND50 billion in each store. At present, ABC Bakery has two factories in Binh Tan District in HCMC.
Luc said that the current 35 stores as well as the new ones will have a designated space for guests to drink coffee and taste cakes. The current retail revenue from these stores accounts for 50% of the total revenue of ABC Bakery.
Another source of revenue comes from supplying hamburgers to fastfood chains and sweet cakes to coffee shops in Vietnam. ABC Bakery can supply 70,000 items per day, contributing some 35% of its total revenue.
Moreover, the bakery has recorded an increase in exports. It has exported some 60 container loads of cakes to a few countries so far this year, of which Japan is a primary market.
On August 6, ABC Bakery completed the necessary procedures to ship a container comprising 60,000 mooncakes to the United States. These cakes will be sold at supermarkets in areas dominated by the Vietnamese.
In the Mid-autumn season, ABC Bakery will introduce six kinds of moon cakes. Luc projected that the bakery will sell some 2.5 million units of mooncakes to hotels, restaurants and consumers.
Source: thesaigontimes.vn