Techcombank's pre-tax profit doubles in first half
Friday, July 27,2018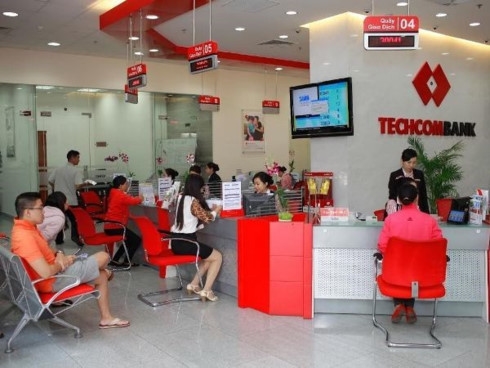 AsemconnectVietnam - The Vietnam Technological and Commercial Joint Stock Bank (Techcombank) posted a record pre-tax profit of VND5.19 trillion (US$223.5 million) in the first half of the year – approximately double that of the same period in 2017.
Techcombank, at a press conference held in Hanoi on July 24, said that the bank's return on equity (ROE) and return on assets (ROA) in the six month period were 24.32% and 3.16%, respectively, higher than the same period last year.

The positive results were thanks to Vietnam's economic growth in 2018, which was forecast to be the second fastest in the Asia-Pacific region. As GDP in the first six months grew by 7.08%, Vietnam is well on track to achieve this forecast. The growth rate of 7.08% would be also the highest growth rate recorded since 2011.

In addition to the positive economic signals, Techcombank's performance in the first six months of 2018 reinforced its position as the leading bank. Its total operating income (TOI) represented a 20% year-on-year increase, said Nguyen Le Quoc Anh, Techcombank's CEO.

Anh said the bank had seen improvements in all of its businesses in the first half of the year.

Furthermore, the bank's focus on strengthening and deepening relationships with business partners to diversify its income brought non-interest income to 41.7% of TOI. Income from business activities showed impressive growth in comparison to 2017, especially fee income (up 8 per cent from last year).

Strictly following its strategy, Techcombank continues transition from providing medium- and long-term loans to short-term loans. Its loan balance increased by 4% from 2017 year end, reaching VND166.7 trillion as of June 30.

Its deposits grew by 9% from 2017 year end to VND186.3 trillion, of which current account and saving account balance (CASA) made up 25%. Capital adequacy ratio (CAR) was 15.9%, well above the State Bank of Vietnam's regulatory requirement of 9%.

By continuing to make strong investments in human resources, technological platforms and infrastructure, as well as by managing costs, the cost per income ratio (CIR) was reduced to 27.94% in the first six months of 2018 (down from 29.09% as of the same period in 2017).

Riding on the back of the positive economic and market outlook in the remaining six months of 2018, Techcombank said it would continue to attract more customers from its targeted affluent and mass affluent segments.
Source: Vov.vn