BW Industrial inaugurated in Binh Duong
Thursday, May 17,2018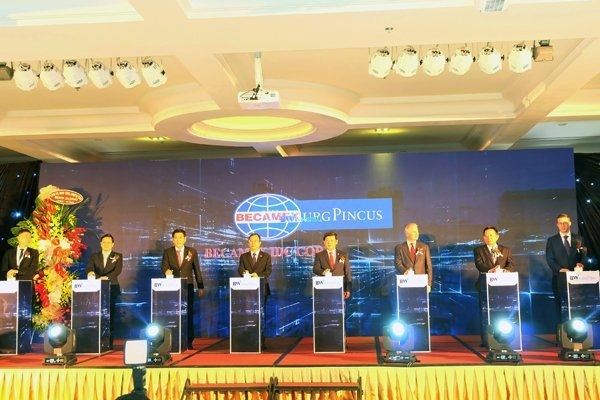 AsemconnectVietnam - Real estate and logistics company BW Industrial was inaugurated in Binh Duong Province on May 15 as a joint venture between the global private equity firm Warburg Pincus and Becamex IDC Corp.
The new company has total capital of over US$200 million, with Warburg Pincus contributing 70%, and will develop industrial estate and logistics facilities for lease. With over 200 hectares of land in Binh Duong, Dong Nai, Haiphong, Hai Duong and Bac Ninh provinces and cities under development, BW Industrial is expected to become the largest for-rent industrial and logistics developer in Vietnam.
The joint venture aims to satisfy the rising demand for modern logistics warehouses, build-to-suit and ready-built workshops and factories in addition to other industrial related products across all key industrial zones.
BW Industrial will also develop and support other sectors such as manufacturing, logistics and processing during the Fourth Industrial Revolution, the company said.
BW Industrial's plan is to create the logistics and industrial real estate platform for leading multinationals and e-commerce companies, said Jeffrey Perlman, managing director and head of Southeast Asia of Warburg Pincus.
The Warburg Pincus leader said Vietnam is attracting the attention of investors due to its rapid economic growth, and that services of real estate and logistics in Vietnam will enormously influence the growth rate of economy.
According to Nguyen Van Hung, chairman of Becamex, the new joint venture's focus is to support sustainable industrial development in Vietnam and become a critical player in the global supply chain.
Source: Thesaigontimes.vn