US$180-million AEON MALL Haiphong to break ground on May 13
Monday, May 14,2018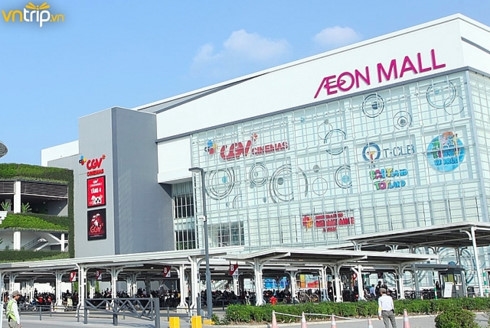 AsemconnectVietnam - On May 13, Japanese shopping mall developer AEON MALL will receive the investment certificate for its US$180-million "AEONMALL Haiphong–Le Chan" shopping mall. The ground-breaking ceremony of the project will be organised on the same day.
The mall is the sixth of its kind invested by AEON MALL in Vietnam.
Previously, on September 20, 2017, AEON MALL Vietnam signed a memorandum of understanding (MoU) with Haiphong Investment-Trade-Tourism Promotion Centre and Viet Phat Import Export Trading Investment JSC to build a new shopping mall in Haiphong, which is expected to create about 2,000 new jobs for locals.
Under the agreement, AEON MALL Vietnam will invest, build, manage, and develop integrated shopping malls and provide related services, including catering services, amusement parks for children, as well as rental space, counters, and shelves, all constructed, installed, and decorated.
The US$180-million (approximately VND4 trillion) facility covers an area of 9.3 hectares at Ho Sen-Cau Rao 2 Route and will be the company's third shopping mall in the north and the sixth in Vietnam.
Scheduled for operation from 2020, the Haiphong mall is expected to attract over 13 million visitors every year from Haiphong and surrounding provinces, such as Quang Ninh, Hai Duong, and Thai Binh.
The mall will not only be a place to improve shopping convenience for customers, but also a multi-purpose complex and a place for cultural and social activities for all ages, with many integrated entertainment and educational facilities.
Most recently, on March 11, AEON MALL held the ground-breaking ceremony of AEON MALL Hadong, which is the second in Hanoi after AEON MALL Long Bien. This mall is scheduled to be opened in 2019.
Source: Vov.vn