Vietjet announces to operate Vietnam-India direct route
Thursday, March 8,2018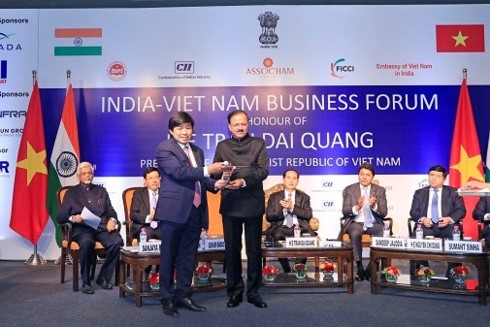 AsemconnectVietnam - Vietjet has announced its plan to operate a direct route connecting Vietnam and India in order to serve travel demands of the two peoples and to contribute to region's integration and trade exchange.
The announcement, made at the Vietnam - India Business Forum held in India on March 3 with the witness of President Tran Dai Quang and senior leaders of Vietnam and India, marked breakthroughs on the 45th anniversary of Vietnam – India diplomatic relationship and 10th anniversary of strategic partnership between Vietnam and India.
The first route is planned to connect Ho Chi Minh City with New Delhi on a basis of four flight per week.
India – the second largest population country in the world, located in southern Asia, is famous for its diversified culture, religions, cuisine and tourism.
Also, the country is well-known for its marvelous nature and grand architectures that are certified as the world heritages. Among them are Valley of Flowers National Park (Uttarakhand), Lotus Temple (New Delhi), Taj Mahal (Uttar Pradesh), and Red Fort (New Delhi).
Vietnam, a country with civilised culture is a tourist destination among international travelers. Among must-see places are a typically culture capital of Hanoi, a romantic citadel of Hue, magnificent Quang Binh and Da Nang, and the economic hub of Ho Chi Minh City. Robust integration while preserving typical cultural traits have become a unique feature of the most dynamic city in Vietnam.
Aiming to "Consumer Airline", Vietjet is continually opening new routes, adding more aircraft, investing in modern technology and offering more added-on products and services to serve all demands of customers.
Vietjet is a pioneering airline that is loved by many for its exciting promotional and entertainment programs, especially during the festive season.
With high-quality services, diverse ticket classes and special low-fare tickets, Vietjet offers its passengers flying experiences on new aircraft with comfy seats, delicious hot meals, beautiful and friendly cabin crews, and other interesting added-on services.
Source: Vov.vn