VinaCapital unit owns 33.77% of Ba Huan
Monday, March 5,2018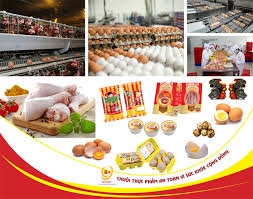 AsemconnectVietnam - Singapore's Hawke Investment Pte Ltd under VinaCapital Vietnam Opportunity Fund Ltd (VOF) owns 33.77% of Ba Huan Corporation, according to the latter's adjusted business registration.
Ba Huan's announcement on the national business registration portal released on Wednesday says the chartered capital of the local company has been revised from VND222.36 billion to VND280.69 billion.
Hawke Investment Pte Ltd, which had held over 3.6 million shares (16.39%) as of February 13, now has a 33.77% stake with more than 9.47 million shares. The stake is represented by An.T.Ho.
According to VOF's report on business results in 2016's second half, Hawke Investment is a unit under the fund.
Ba Huan on February 13 revised its business registration content, in which Hawke Investment Pte. Ltd held a 16.39% stake. Meanwhile, Ba Huan's general director Pham Thi Huan held a 63.96% stake, Pham Thanh Hung 6.16%, Pham Thi Kim Anh, Pham Thi Kim Em and Chau Canh 4.18%.
Nguyen Ba Tri is another founding member, but there was no mention of his stake.
In a related development, VinaCapital on Tuesday announced that VOF invested US$32.5 million in Ba Huan.
Source: Thesaigontimes.vn