Vingroup always provide best products and services
Monday, January 1,2018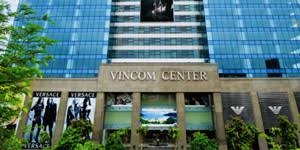 AsemconnectVietnam - Vingroup brings together the most capable Vietnamese and international professionals who possess intellect and discipline, talent and determination, patriotism and ethnic pride, charity, good intentions and intense work ethics.
Corporate Culture
Each Vingroup employee must be proactive, eager to learn, constantly strive for self-improvement and internalize the Group's culture and its six core values as a guideline for his or her actions.
Innovation must be constant and continuous to accomplish the goals of "Best People - Best Products & Services - Best Life - Best Society". With each passing day, all across Vietnam, day and night, rain or shine, projects bearing the Vingroup brand continue to rise. This non-stop effort is to ensure sustained development of the Group and bring future generations a better life.
With the utmost respect for discipline, Vingroup's corporate culture - a culture of professionalism and trust is built on the six core values: "CREDIBILITY - INTEGRITY - CREATIVITY - SPEED - QUALITY - HUMANITY". The emphasis on speed, efficiency and adherence to company policies is imbued in all employee actions, creating a collective force that ensures strong success and development in all sectors in which the Group participates.
The Group applies its determination and passion not only in the workplace, but also in its cultural and community activities. To promote the "Healthy Body - Happy Spirit – Nimble Mind" campaign, each Friday afternoon the company organizes a "Healthy Living Festival" where employees participate in active entertainment activities such as Flashmob dancing and intramural sports such as volleyball, soccer and tennis.
To instil and reinforce the six core values, the Group holds award contests and training campaigns such as "Good People, Good Deeds", "Efficiency, Profitability" and "12-Hour Transformation for Success". These campaigns entertain, boost morale and reinforce the core values while helping employees to change their thinking and work more efficiently with better results.
For timely dissemination of corporate information as well as activities taking place across the country, an internal magazine called "The House of Vingroup" provides common space for employees to exchange ideas and to learn about and gain pride in the history of the Group.
At Vingroup, each employee considers the Group a second home, a place to engage and spend the majority of each day to live and work. In any role and any position, we are proud to be a member of the Vingroup family.
Strategic Human Resource
Vingroup considers human capital a core element and most valuable asset of any successful organization. The Group has built a lean staff full of both virtue and talent. Our objective is to attract and welcome any candidate interested in a dynamic work environment that emphasises speed, creativity and efficiency- a place where each individual can maximise development of their capabilities and professional expertise.
Vingroup is committed to creating a modern and professional work environment for employees to maximise their career development and opportunities in a place where their dedication is appreciated and honoured - a harmonious alignment of employer interests and the rights and benefits of employees.
Vingroup puts special emphasis on the development its people through regular and effective training designed to enhance their knowledge and professional qualifications. Better, more qualified employees have the added benefit of becoming worthy representatives of Vingroup under all circumstances. Dedication to training is another way that Vingroup contributes to the improvement in quality of the general Vietnamese labour force.
Development Strategy
As a leading private enterprise in Vietnam with well-recognized brands in residential and commercial real estate, resort hotels and amusement parks, healthcare services, education, and consumer retail, Vingroup has affirmed its position and reputation by consistently following its development strategy, namely:
- Focus on high-quality, large-scale mixed use projects in major cities and further expand into selected strategic cities.
- Grow recurring revenues across targeted consumer segments.
+ Build a robust portfolio of investment properties consisting of commercial real estate, hotels, amusement parks, hospitals and schools, with excellent operational performance.
+ Target the growing disposable income of middle and upper-middle class consumers and meet the increasing needs and more diverse demands of targeted customer segments
- Diversify and increase property income while efficiently managing capital.
- Further strengthen in-house sales, leasing, project management and property management capabilities.
- Increase investment into the retail sector to ensure early detection of consumer trends and achieve the leading position in consumer retail in Vietnam.
Vingroup and the Environment
As a leader in real estate and hospitality aiming for sustainable development, Vingroup understands clearly the importance of ensuring environmental protection during the design, construction, development and operation of its resorts, shopping malls, offices and residential properties. From the first projects, Vinpearl Resort Nha Trang and Vincom Center Ba Trieu, to recent urban projects such as Royal City, Times City and Vinhomes Riverside, "green" was designed in, featuring open natural areas and energy-saving technologies in all projects. The "green" principle has been prominently applied during each stage of Vingroup's development.
Vingroup considers environmental protection a key criterion throughout the Group's business operations and project development activities. Vingroup not only makes all efforts to preserve and protect the environment, but also emphasises raising customer and community awareness to collaborate in building and preserving a healthy environment, worthy of Vingroup's 5-star brand.
Source: vingroup.net