Tan Thuan Phong Co., Ltd applying technology in production
Saturday, December 30,2017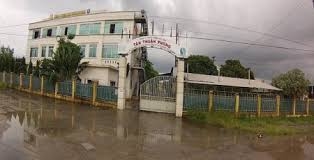 AsemconnectVietnam - Tan Thuan Phong Limited Company is a pioneer in garbage disposal treatment in Hai Phong, and also one of the first three companies in the country that is licensed for hazardous waste treatment and transportation.
With enthusiasm to keep the environment clean and green, Bui Van Binh, Director of Tan Thuan Phong Co.,Ltd has decided to invest in research in waste management, as he acknowledged that the industry requires huge investment but will bring long-term benefit if we know how to apply technology to turn garbage into "gold". Since its establishment in 2007, Tan Thuan Phong Limited Company identified its main research was turning waste into useful materials for production and life. Utilizing available materials input, the company has quickly found its own path for successful treatment of many types of waste. Currently, Tan Thuan Phong Limited Company has affirmed its reputation and position in the market.
Mr. Binh and his colleagues have found the technology to extract metals such as copper, nickel, chromium, etc from industrial sludge, from the circuit boards, etc. The remaining waste after extraction is supplied for cement NM as additives. Not only that, the method of extraction, chemical recycling, waste treatment is researched by the company under simple and low cost technology while ensuring the environment. Besides recycling line and industrial waste treatment lines, the company has invested in machinery systems and equipment - to turn this waste resource into materials to produce many kinds of inorganic salts such as CuSO4, MnSO4, and ZnSO4. These types of inorganic salt supplement trace minerals essential for the production of animal feed and used in many other industries. Currently, the company's capacity now reaches 10-20 tonnes of industrial waste per day. The study and design of industrial waste disposal line in accordance with the conditions of Vietnam enterprises are deployed by the company.
According to Mr Binh, preliminary research shows that about 275,000 tonnes of hazardous industrial waste has been generated in Vietnam (30 percent in the North, 10 percent in the Middle and 60 percent in the South). The total amount of waste may reach over one million tonnes. The development of industrial sector leads to an increase in hazardous substances, causing dangerous consequences for the nature and people.
From his experience and environmental passion, Bui Van Binh has successfully researched "furnace technology and industrial gas waste treatment - TTP4." Incinerator of hazardous industrial waste TTP-4/1 includes 4 primary burners and 1 secondary burner, which are built on the basis of choice of temperature and gas levels, calculating the reflux problem. Furnace waste gas is treated by wet absorption method. The other types of incinerators only operate under one burner mechanism so the performance is not high. This combustion technology has significant advantages. Additionally, the oven can operate continuously and can reuse wastewater.
Especially, thanks to cheap fuel source from oil waste and charcoal, the TTP-4/1 also has lower operating costs. With 4 primary and 1 secondary burners, with heat reuse system and air pollution control, combustion systems TTP - 4/1 is an effective solution for the treatment of hazardous industrial waste in the country.
Source: Enternews.vn