Trans-Pacific trade deal to come into force at the end of 2018, New Zealand says
Wednesday, October 31,2018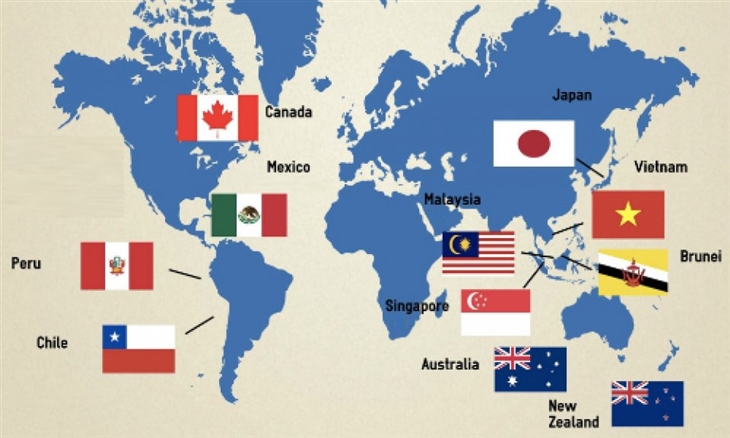 AsemconnectVietnam - A landmark 11-member deal that will slash tariffs across much of the Asia-Pacific will come into force at the end of December, New Zealand said on Wednesday, a rare bright spot for global commerce as the U.S.-China trade war intensifies.
The deal moved forward after Australia become the sixth nation to formally ratify the deal, alongside Canada, Japan, Mexico, New Zealand and Singapore.
"This triggers the 60 day countdown to entry into force of the Agreement and the first round of tariff cuts," said New Zealand Trade and Export Growth Minister David Parker. His country is responsible for official tasks such as receiving and circulating notifications made by members of the pact.
The original 12-member deal was thrown into limbo early last year when U.S. President Donald Trump withdrew from the agreement to prioritize protecting U.S. jobs..
The remaining nations, led by Japan, finalized a revised trade pact in January, called the Comprehensive and Progressive Agreement for Trans-Pacific Partnership (CPTPP).
The deal will reduce tariffs in economies that together amount to more than 13 per cent of global gross domestic product (GDP) – a total of $10-trillion. With the United States, it would have represented 40 per cent.
"As protectionist moves strengthen across the world, the importance of free and fair rules is growing more and more," Japanese Economy Minister Toshimitsu Motegi told a news conference in Tokyo.
He added that Japan would continue be "a flag-bearer for free trade."
The success of the deal has been touted by officials in Japan and other member countries as an antidote to counter growing U.S. protectionism. They hope that Washington would eventually recommit to the pact.
Trump's economic agenda, however, remains focused on China as a trade war between the world's two largest economies shows little sign of abating.

Source: theglobeandmail.com