US likely to approve Vietnamese tra fish compatibility: VASEP
Tuesday, October 30,2018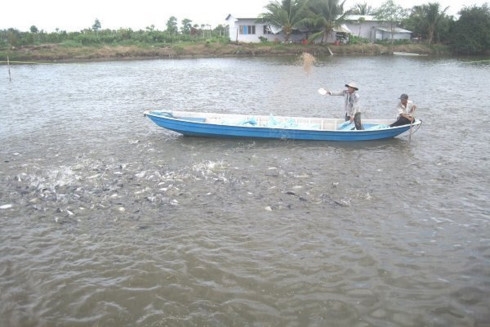 AsemconnectVietnam - Vietnamese tra fish quality compatibility may be approved by the Food Safety and Inspection Service (FSIS) under the U.S. Department of Agriculture, though an official announcement has yet to be released, according to Truong Dinh Hoe, VASEP general secretary.
Earlier, FSIS had asked the Office of the Federal Register, the daily journal of the U.S. government, to amend the inspection regulations for Siluriformes fish, commonly known as catfish, to list Vietnam as a country eligible for exporting catfish and fish products to the United States, including local tra fish, Hoe said.
FSIS invited interested individuals to comment on the proposed rule on or before October 19. The rule was available for public access on the Federal Register website.
As a result, most responses to the proposed rule showed that they agreed that Vietnam's inspection system is equivalent to that of the United States, providing a foundation for the Vietnam Association of Seafood Exporters and Producers (VASEP) to announce that the United States will recognize local tra fish compatibility, Hoe remarked, adding that Vietnam is waiting for the official announcement of the final decision.
A mandatory inspection on catfish and fish products took effect on March 1, 2016. However, FSIS provided an 18-month transition period, from March 1, 2016, to September 1, 2017, for catfish exporters to the United States to prepare the relevant documentation proving the equivalence of their catfish inspection systems to that of the United States.
Thus, after September 1, 2017, foreign countries that failed to submit enough equivalence documentation were not permitted to continue exporting the fish to the United States. Vietnam submitted the required documentation on August 23 last year.
FSIS decided to launch full inspections on all catfish exports to the United States from August 2, 2017, one month earlier than expected.

Source: vov.vn