Indonesia ends anti-dumping investigation on Vietnamese steel sheet
Friday, September 28,2018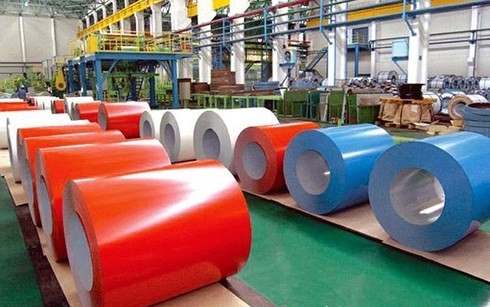 AsemconnectVietnam - The Indonesian Anti-Dumping Committee (KADI) has announced to terminate an anti-dumping investigation on colour-coated steel sheet products imported from China and Vietnam.
The Trade Remedies Authority of Vietnam under the Ministry of Industry and Trade said on September 25 that it received the information from the Vietnamese Trade Office in Indonesia.
KADI said after considering the impact of the measure on socio-economic benefits, it decided to end the investigation and not to impose anti-dumping duties on Vietnamese colour-coated steel sheet. KADI sent its official announcement to the Vietnamese Embassy in Indonesia on the termination of the investigation.
Earlier, on December 23, 2016 PT NS BlueScope Indonesia asked KADI to initiate an anti-dumping investigation, claiming that the products showed signs of price dumping, causing significant damage to the domestic steel industry from July 2015 to June 2016.
KADI said that from July 2015 to June 2016, Indonesia imported 224,119 tonnes of colour-coated steel, of which 196,191 tonnes came from Vietnam and China, accounting for 87.5 percent of the country's total steel imports.
On January 9, 2018, KADI announced a statement of essential facts on the anti-dumping investigation and asked relevant sides to give comments on the statement. Indonesia held a public hearing on the case on January 26, 2018.
On June 7, after conducting the investigation, KADI concluded that Vietnamese products were involved in price dumping in the market and caused significant damage to the domestic industry from 12.01%-28.49%. Based on this conclusion, it proposed the application of an anti-dumping measure on Vietnamese colour-coated steel products for a five-year period.

Source: vov.vn