HCM City meets Korean firms to tackle customs bottleneck
Wednesday, July 11,2018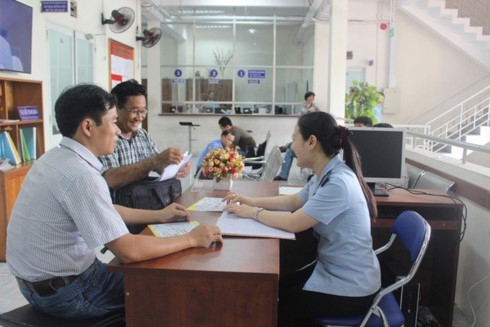 AsemconnectVietnam - The Ho Chi Minh City Department of Customs held a dialogue with over 150 businesses from the Republic of Korea (RoK) on July 10 with a view to facilitating customs clearance at local ports of entry.
Director of the Department of Customs Dinh Ngoc Thang said the annual event aimed to identify and address obstacles in the handling of customs clearance procedures at ports of entry, and update firms about new regulations on export-import activities.

It was also a chance for the department to listen to businesses' proposals on fine-tuning customs mechanisms and policies while enhancing the connectivity between the two sides to build trustworthy relations, he added.

At the dialogue, officials from the Department of Customs updated Korean companies about new regulations on customs management in Vietnam and answered relevant questions.

They pledged to fulfil all trade facilitation commitments, including reducing the time needed for dealing with customs procedures for exports from 108 hours to 70 hours, and for imports from 138 hours to 90 hours.

The HCM City department will also review the list of goods subject to specialised examination to advise the Ministry of Finance and the General Department of Vietnam Customs to cut down the rate of these goods to under 15%, thus creating the best possible conditions for enterprises to step up trading activities, they added.

Yoon Yoo Young, Director of the Korea Trade-Investment Promotion Agency (KOTRA) in HCM City, said about 5,600 Korean companies are investing and doing business in Vietnam, contributing to 35% of the country's annual export turnover.

Nearly 2,900 of the enterprises have their customs procedures handled in HCM City. Therefore, the Department of Customs' timely realisation and removal of obstacles are important to enhancing the two countries' trade and investment partnerships, he noted.

Korean businesses highly valued the department's achievements in reforming administrative procedures and applying information technology in handling customs procedures. They also called on the department to propose to higher agencies the task of fixing shortcomings in existing policies and legal documents in order to to harmonise management and economic development targets.

Source: vov.vn