Vietnam-Korea FTA gives boost to two-way trade, investment
Thursday, May 10,2018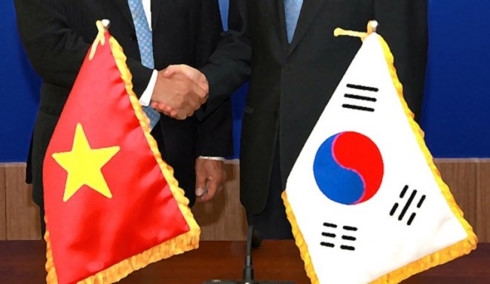 AsemconnectVietnam - The Vietnam-Korea Free Trade Agreement (VKFTA), which took effect on December 20, 2015, has played an important role in attracting investments from the Republic of Korea (RoK) to Vietnam and helping the Southeast Asian nation integrate deeper into the regional economy, said a local official.
Le An Hai, Deputy Director of the Vietnamese Ministry of Industry and Trade (MOIT)'s Department of Asia and Africa Markets, made the statement at a seminar held in Hanoi on May 9.

Vietnam is currently the fourth largest recipient of foreign direct investment (FDI) from the RoK, while the East Asian country is the biggest foreign investor in Vietnam with total registered capital of more than US$58 billion, Hai stressed.

Park Chulho, General Director of the Korea Trade-Investment Promotion Agency (KOTRA) in Hanoi, said that the free trade deal with Vietnam has opened opportunities for RoK businesses to expand their market.
The seminar would help enterprises of both nations to share experience and take advantage of preferential policies offered by the VFKTA, he said, adding that the move will foster two-way trade in the coming time.

Important discussions, including a report on Vietnamese companies' business capacity and analysis on the goods origin certification system in Vietnam and in the RoK, were presented at the event.

Thanks to Vietnam's tax reduction roadmap and preferential policies, some sectors like energy, high-quality agriculture, environment and manufacturing industry will attract more investors from the RoK, said a MOIT representative, adding that the RoK is likely to continue to a leading FDI investor in Vietnam in the following years.

Two-way trade jumped from US$500 million in 1992 to US$61.5 billion in 2017, of which US$14.8 billion came from Vietnam's exports, up 30% from the previous year, and US$46.7 billion from the Southeast Asian country's imports, a year-on-year increase of 45.3%.

The two countries are working to raise the turnover to US$100 billion by 2020.

The RoK ranked first among 125 nations and territories pouring capital into Vietnam, with total registered capital hitting US$57.7 billion as of late December 2017.

Source: vov.vn