Plan on restructure of agricultural sector in a period of 2017 - 2020
Thursday, May 10,2018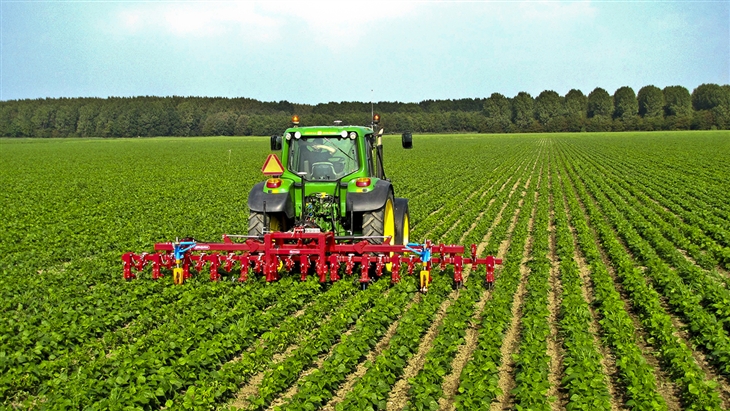 AsemconnectVietnam - Key product group at provincial and local levels: basing on their advantages and market demands, selecting this group of products for planning and investing in the same way as for national products but at local level; To adopt policies and solutions to expand scale and competitiveness to complement national key product groups;
PLAN ON RESTRUCTURE OF AGRICULTURAL SECTOR IN A PERIOD OF 2017 - 2020


I. Objectives
1. Overall objective: To develop agriculture and rural areas in a sustainable way, to increase added value, efficiency and competitiveness; improving living conditions of farmers, contributing to poverty reduction, protecting environment and ecology, and contributing to security and defense.
2. Specific objectives to 2020
Agricultural GDP growth rate is about 3%/ year; average productivity growth rate reaches 3.5% per year; proportion of agricultural workers fall below 40%; trained agricultural workers are about 22%.
Rural residents' incomes increase at least 1.8 times comparing to that in 2015; 50% of communes meet new rural standards; 15,000 cooperatives and unions of agricultural cooperatives operate effectively; Most of the rural population use hygienic water.
Effectively response to climate change, ecological environment protection, emission reduction in agricultural production; forest coverage rate is 42%.
II. Orientation for 2017 - 2020 period
1. Restructure by sector, product
To review development plans, strategies, production plans according to advantages and market needs, which will be classified into 3 levels:
- Main national product groups (products with export turnover of USD 1.0 billion or more and pork and poultry meat), reviewing plans, strategies and setting up concentrated, large scale commodity production area, cooperative, linkage organizations along value chain and applying advanced science and technology;
- Key product group at provincial and local levels: basing on their advantages and market demands, selecting this group of products for planning and investing in the same way as for national products but at local level; To adopt policies and solutions to expand scale and competitiveness to complement national key product groups;
- Product group are local specialties with small scale which are attached to specific geographic indications which will be built and developed together with new rural construction in districts and communes under model of "a commune a product".
In specific areas:
a) Cultivation
To continue to review adjustment of plan on restructuring of plants and products in line with advantages, market demand and adaptation to climate change in each area and region. To develop concentrated and large-scale agricultural production areas, organize production of chains for national key products; at the same time, encourage development of clean agriculture, organic agriculture.
To enhance application of scientific and technological advances, use of high-yield and high-quality seeds, adaptation to climate change, application of mechanization, implementation of advanced technical processes and intensive farming measures; reducing use of inorganic fertilizers, plant protection chemicals; monitoring, forecasting and implementing measures to prevent pests and diseases.
Strongly and effectively transfer low-yielding rice land to other commercially-viable and productive crops or aquaculture in accordance with local ecological conditions; To further expand areas for cultivation of maize and soybean to take initiative in raw materials for animal feed processing; reducing cassava planting area; developing production of vegetables, hi-tech flowers and medicinal plants; continuing to develop long-term industrial crops in advantageous areas as planned.
To strive to increase value of cultivation production by 2.0 - 2.5% per year; growth rate of income per hectare of arable land is about 3% per year.
b) Animal husbandry
To review strategy for development of the industry with each specific species to adjust production scale to suit market demand; To develop concentrated and large-scale animal husbandry areas for key products; at the same time, to maintain and develop husbandry model of farm households in advanced breeding manner, combining with development of organic and ecological animal husbandry.
To concentrate on improving quality of breed in direction of increasing rate of advanced breeds, having high productivity and quality which are suitable with consumers' demand;
To develop linkage production under value chain in association with building product brand; reorganize slaughtering system to ensure food safety and hygiene and protect environment; effectively surveillance and control disease; to strictly control use of veterinary drugs and additives in animal husbandry to end use of banned substances in animal husbandry.
To strive to increase production value of animal husbandry from 4.5 - 5.0% / year; income growth rate from livestock production is at least 5% per year.
c) Fisheries
To promote offshore fishing, investment in modernization of processing equipment, preservation on board to reduce post-harvest losses; To reorganize sea-based production under model of cooperation and linkage between exploitation and supply of logistic services and sea-purchasing and processing of aquatic products in association with protection and development of aquatic resources.
To develop aquaculture in direction of efficiency and sustainability; to diversify subjects and farming methods in compatibility with comparative advantages of each region or locality; organizing production linkage under chain from seed supply, input materials, technology, aquaculture to processing; to strongly develop intensive cultivation with high technologies, good farming practice, bio-safety and ecological environment protection.
Certified aquaculture with key products (shrimp, catfish, mollusks...); developing a number of potential aquaculture products (such as tilapia, etc.), developing marine aquaculture (lobsters, sea fish, seaweed, etc.).
To strive to achieve growth rate of 4.5-5.0% per year; growth rate of income from aquaculture production is at least 5% per year; aquaculture output reaches 7 million tons.
d) Forestry
To manage, use sustainable and effective natural forests; to strictly implement policy of closing natural forests; preserve biodiversity, protect landscape, ecological environment, developing agro forestry models.
To improve economic efficiency of plantation forests, develop multifunctional forestry, grow big timber forests, valuable timber and non-timber forest products, especially medicinal plants. To develop concentrated material areas for wood processing industry, paper production, artificial boards ...; to organize forest production in value chain, replicate cooperative economic models in forestry.
To promote development of forest environmental services; managing sustainably forest and granting certification of plantation timber in accordance with Vietnamese standards and international practices.
To strive to increase value of forestry production about 5.5 - 6% per year; forest coverage rate in 2020 is 42%.
e) Labor
To renovate, upgrade and modernize salt fields, apply technical advances to increase production of industrial salt; raise productivity and quality, lower salt production cost, concentrate on advantageous areas in the Central region; replicate clean salt production models and reach a target of salt production of 2.0 million tons by 2020.
To convert man made low quality and efficiency salt production areas into aquaculture or other industries.
e) Preservation, processing industry and trade villages
To develop strongly to improve production efficiency, timely consume agricultural products for farmers and diversify products for consumption; to encourage development of deep-processing industry, fine processing and high-tech application; to reduce exports of raw products.
To develop supporting industries for agricultural production. To intensify application of mechanization in all stages of agricultural production value chains which are suitable to conditions of each region, each type of plant and animal feed.
To develop program of "a commune a product"; linking economic activities of craft villages with tourism services, preserving and developing traditional culture.
To strive to increase value of processed agricultural products by 7 - 8%/ year.
g) Irrigation and disaster prevention
To raise effectiveness of management and exploitation of irrigation works; upgrading in-field infrastructure and consolidating grassroots irrigation management organizations; to step by step change management mechanism of irrigation works and services under market mechanism, associating interests with rights and responsibilities of water users.
To develop multi-purpose irrigation works for agricultural production, industry and water supply for people's living; To prioritize investment in irrigation systems for concentrated aquaculture and water-saving irrigation for mainstream plants with high economic value and competitive advantages in regions; completing investment in irrigation system which have not been synchronized.
To improve disaster prevention apparatus, institutions from central level to local level; To formulate and implement strategies and plans on natural disaster prevention and fighting at all levels; to improve efficiency of disaster risk management by applying modern technology in forecasting, warning and prevention of natural disasters; strengthening non-construction methods combining with capacity building for communication and community-based disaster management.
2. Restructuring agriculture by region
To maximize advantages and potentials of each region and each locality; organizing close links among localities in the region; mobilize and effectively use investment resources; strengthening competitiveness in context of international integration and effective response to climate change.
a) Northern midland and mountain region
To focus on development of advantageous industrial crops (tea, fruit trees, medicinal plants), high quality rice and high value local rice. To strongly develop cattle breeding (buffaloes, cows, goats and horses); breeding seeds and develop special and indigenous domestic animals for domestic markets; to set up safe breeding areas, apply advanced, high technology. To strictly protect natural forests, strongly develop production forests and non-timber forest products, build the largest timber-material areas in the country. To develop aquaculture in irrigational and hydroelectric reservoirs and in rivers and streams which associates with preservation and development of rare and precious resources; at the same time, exploit advantage to develop type of cold water aquaculture, high value (salmon, sturgeon...).
To develop small and medium irrigation systems, advanced irrigation methods which are suitable to terrain area, water supply for areas of water scarcity, sloping land; to implement effective solutions for forecasting, warning and response to natural disasters (storms, floods, landslides...).
b/ The Red River delta
To develop production in direction of intensive cultivation, stepping up application of scientific and technical mechanization in production; expanding area of ​​specialty rice, high quality rice; to develop vegetables, flowers, ornamental trees, specialized, high technology fruit trees, applying good practice processes. To develop hi-tech breeding in value chain, build high-quality breeds, safe animal and food safety production areas. To develop concentrated aquatic and industrial aquaculture in coastal areas with key species such as shrimp and mollusk; freshwater fishes, shrimps, etc are developed for ecological farming. To consolidate and protect urban protection forests and coastal protection forests.
To focus on upgrading, modernizing and efficiently exploiting existing irrigation systems, ensuring production and daily life; resolving water pollution in irrigation systems. To continue building and upgrading drainage and flood prevention works for Hanoi capital and other localities in the region. To consolidate and upgrade system of river dykes and sea dykes; strengthening disaster prevention capacity.
c) North central region
To sharply change crop structure on ineffective rice land, shift crop structure to avoid natural calamities; to form concentrated production areas of industrial plants (rubber, coffee, tea, and pepper), citrus, peanut and sugarcane; to develop specialty agricultural products under geographical indications of localities such as Phuc Trach pomelo, Bu orange, deer velvet and medicinal plants, etc. To develop cattle dairy cows breeding at large scale and poultry towards high technology and closed value chains. Constructing the second largest timber resource area of ​​the whole country; to consolidate and protect national parks and watershed protection forests.
To develop brackish water aquaculture in estuaries and coastal areas; breeding intensive cultivation with high technology, biological safety on coastal sandy land; to develop marine and freshwater aquaculture in irrigation and hydropower reservoirs. Key species are shrimp, mollusk, marine fish, sea bass, snapper, snapper ...; to build marine preservation zones and inland water preservation zones.
To expeditiously complete and put into operation large, being invested irrigation works, anchorage areas and fishing ports in the locality; to consolidate and upgrade system of river dykes and sea dykes; given priority to water supply for people's living and coastal economic activities; to apply advanced irrigation, water saving for industrial crops, fruit trees, grass areas for concentrated livestock. Developing agricultural production which associates with ecotourism in reservoirs, large irrigation works.
d) South central region
To focus on changing crop structure on ineffective rice land, developing drought tolerant crops and specialty species of the region (grapes, dragon fruits, mangos, apples, etc.) under VietGAP and EuroGAP standards. Developing cattle breeding (beef, goats, and sheep) and poultry in appropriate areas under advantages of the region. To build the country's third largest timber raw material area, strengthen watershed protection forest system, especially in mountainous areas; to promote planting of coastal protection forests; to protect and consolidate national parks, special-use forests which associate with ecotourism development, cultural tourism, history and spirituality.
To develop brackish water aquaculture in estuarine and coastal areas; to raise fresh water in irrigation and hydropower reservoirs; developing and protecting marine protected areas, preservation areas of inland waters.
To implement measures to ensure water for arid regions to serve people's living and economic development, contributing to prevent and combat desertification; priority is given to construction and upgrading of reservoirs, interconnected lakes and improvement of lower canal system of irrigation systems.
e) Central Highlands region
To bring into play full of advantages to develop specialized cultivation areas for key industrial crops such as coffee, cashew, pepper, rubber and tea; specialized area for commodity corn; concentrated and high technology flowers, vegetables. To develop chicken, pig, dairy and beef cattle under model of hi-tech farm. Strictly protecting natural forests, national parks and nature reserves; system of watershed protection forests, promoting regeneration, nourishment and enrichment of natural forests. To develop aquaculture on reservoirs of river basins and streams with traditional aquaculture species such as fish, freshwater shrimp and cold-water fish species of high economic value.
To complete large irrigation works, reservoirs and subterranean canal systems in combination with measures of balancing water sources for production and daily-life water supply.
e) Southeastern region
To strongly develop industrial plants with advantages such as rubber, cashew, pepper, coffee, sugarcane and concentrated fruit trees, hi-tech combining with tourism, adjusting scale of pig farming to suit market demand; to continue to develop dairy cattle to provide ecological materials. To review processing industry and domestic consumption. To strictly protect natural forests and biodiversity conservation; to promote intensive plantation and forest product processing. To develop aquaculture in coastal and offshore areas, irrigation and hydropower reservoirs; key species are marine fish, tiger shrimp, white leg shrimp, mollusks, specialty aquatic species for tourism, export and local consumption.
To review and raise efficiency of large irrigation systems to balance water supply for production and daily living of the people in areas; applying advanced, water - saved irrigation technique; to continue implementing anti-flooding measures for localities in the area, reducing floods for the downstream, prevention of salt intrusion.
g) Mekong river delta
To develop high quality high-yield rice products at large scale of intensive cultivation in fertile areas. For salinity or freshwater areas, it should be shifted to salinity plants or aquaculture. To develop concentrated, large-scale, high-quality fruit and vegetable crops; replicate agricultural production models which combine with ecotourism development. To develop advantage livestock of the area such as poultry and cattle, especially color chicken, duck (super meat, super eggs).
To protect and consolidate coastal protection forests; to rehabilitate and develop mangrove ecosystem; to combine forestry production with agriculture and aquaculture for sustainable development.
To strongly develop intensive and high-tech aquaculture in association with protection of ecological environment; developing marine and coastal aquaculture, ecological aquaculture in mangrove forests.
To implement synchronous and effective solutions for active flood control, natural disaster prevention and combat climate change, control salinity and keep active water sources for people's daily life and production; to prevent riverbank and coastal erosion and adverse impacts of activities from the upstream; To upgrade sea dyke protection in order to stabilize population and develop production.
3. Building new countryside areas associating with agricultural restructure
To strongly and synchronously implement a national target program on building new rural areas in 2016 - 2020 period. To strive to achieve target of 50% of communes meeting new rural criteria by 2020. Focusing on production development, rural economic restructure, income generation for rural people, production chain linkages for key products of each region, response to climate change; to complete system of essential infrastructure in communes, prioritizing the poor communes and communes with exceptional difficulties.
To implement models for improving efficiency of using grassroots cultural institutions to meet needs of cultural activities of rural people; protecting environment in rural areas.
III. Major solutions
1. To promote propaganda to raise awareness and create unity of necessity and importance of implementing restructure of agriculture to all levels, branches, localities and people and building international competitive commodity agricultural production and climate change adaptation; strengthening role and responsibility of leaders at all levels, branches and localities, encouraging participation of social organizations in order to create synergy to effectively implement this policy.
2. To continue studying and perfecting mechanisms and policies, creating new motives for agricultural development, farmers and rural areas; to implement objectives of Resolution No. 26/ NQ-TW of the Party Central Committee No.7, X Party Congress and Party's and the State's undertakings on agriculture, farmers and rural areas; to facilitate economic sectors, especially farmers and businesses, to access more land, capital and markets to invest in agricultural production and rural development.
3. To review and adjust strategies, plans, scale and structure of production in line with advantages, market demand and adaptation to climate change; formulating production plans into 3 product groups: (1) national key products (2) provincial key products (3) local products (a product for each commune).
4. To continue renewing and developing appropriate and effective production and business forms, encouraging and facilitating development of agricultural enterprises; to promote renewal and development of agricultural cooperatives and develop farms in direction of attaching greater importance to organizing large-scale and high-quality commodity production farmer household models; developing forms of cooperation, linking production and consumption of agricultural products with value chains, global consumption system.
To continue scaling up and improving quality of farmer training and human resource development to meet requirements of agricultural industrialization and modernization; shifting agricultural labor to industries, services.
5. To strengthen research, transfer and application of science and technology which focus on solving fundamental problems ii production chain, especially breeding technology, production and processing and consumption process; To develop hi-tech agriculture in order to create a breakthrough in productivity and quality of plants and animals, ensuring food hygiene and safety and raising competitiveness and efficiency of the industry.
To develop, improve and apply system of standards, technical standards, and technical process of production; promoting registration of product protection, protection of geographical indications, trademarks.
6. To promote international economic integration and market development
To strengthen international integration capacity; to study and evaluate impacts of international integration, popularize information so that localities, enterprises and people have appropriate production and business plans; promoting trade promotion and market development; assisting enterprises in legal issues in dealing with trade disputes, minimizing risks in international integration.
To reorganize domestic agricultural trade system; strengthening the campaign "Vietnamese people prioritize to use Vietnamese goods" and build trademarks, traceability of agricultural products.
To improve research capacity and forecast supply and demand of agricultural products; organizing activities of linking supply and demand, connecting production areas with distribution systems;
Linking domestic market to global market.
7. To continue to mobilize social resources, promote investment in form of public-private partnerships to develop agricultural and rural infrastructure more and more modern to meet requirements of large-scale commodity production, international integration; strengthening capacity for disaster prevention and mitigation, adaptation to climate change and building new countryside areas.
8. To promote administrative reform, improve business investment environment, enhance training and improve quality of human resources to raise capacity, effectiveness and efficiency of sectoral management from central to local levels. To improve operation quality of steering boards and assisting apparatuses at all levels so as to effectively organize tasks of restructuring agriculture together with building new countryside areas.
IV. Organizing implementation
1. Ministry of Agriculture and Rural Development
To review and adjust projects on restructuring of sub-sectors and fields in line with plan for restructuring agricultural sector in 2016-2020 period after the Prime Minister's approval.
To function as the main implementer, in collaboration with ministries, branches and localities in implementing the plan; To assign specific tasks to attached agencies, units and localities for implementation; to sum up and evaluate annual implementation situation and report it to the Prime Minister; to adjust and supplement the plan when necessary.
2. Ministry of Planning and Investment
To preside over reviewing, evaluating and advising the Government to perfect policies on supporting development of agricultural enterprises, including policies on encouraging enterprises to invest in agriculture and rural areas (in replacement of Decree 210/2013/NĐ-CP).
To coordinate with Ministry of Agriculture and Rural Development in reviewing, evaluating and submitting to the Government for revising and perfecting policies on development of cooperative economy (including policies on development of agricultural cooperatives and scheme on development of 15,000 effective agricultural cooperatives; policies on supporting joint ventures and linkages in production chain.
To coordinate with Ministry of Finance in synthesizing, balancing and reporting to the Prime Minister for supplementing medium-term public investment capital for 2016-2020 period for agriculture sector to restructure and build new rural areas and strengthen capacity of disaster prevention, response to climate change.
3. Ministry of Finance
To continue studying reduction of taxes and fees for agricultural production, business activities and agricultural production and business organizations (enterprises, farms, agricultural cooperatives and households)
To balance and allocate additional non-business capital sources for activities of the agricultural management system, programs and projects under the medium-term plan; to prioritize capital for agricultural restructure, national target program for new countryside development and disaster prevention and response to climate change.
4. Ministry of Natural Resources and Environment
To complete study and assessment of practical situation and propose amendment and improvement of land policies in direction of facilitating accumulation and concentration of land, development of large-scale agricultural production and effective management and use of agricultural land.
To study and advise the Government on mechanisms and policies on support for development of green agriculture, reduction of emissions and effective response to climate change, efficient use of natural resources; To overcome environmental pollution in rural agriculture.
To coordinate with Ministry of Agriculture and Rural Development in implementing plan to convert
1.1 million ha of poor protection forest land to production forest land under National Assembly's Resolution No. 134//2016/QH13.
5. Ministry of Science and Technology
To coordinate with Ministry of Agriculture and Rural Development in formulating and submitting to the Government and the Prime Minister policies on development of research, transfer and application of sciences and technologies in agriculture, especially high technologies, organic technologies.
To coordinate with Ministry of Agriculture and Rural Development in formulating technical standards and regulations, guiding application of modern management tools and processes; supporting for registration of protection, management, exploitation and development of intellectual property, products which are protected by intellectual property rights.
6. Ministry of Construction
To functions as the main implementer and in collaboration with another ministries in performing related tasks within their respective functions and tasks; to expeditiously implement scheme on building new hamlets in urbanization process in district-level region in 2017-2020 period (according to the Prime Minister's Decision No. 676/ QĐ-TTg dated May 18, 2017); to pay attention on guiding and inspecting implementation of regulations on solid waste management in agricultural production and rural areas.
7. Ministry of Industry and Trade
To assume prime responsibility for proposing to the Government policies on trade in agricultural, forestry and fishery products; strictly control and strictly handle smuggling and trade frauds and activities of temporary import for re-export of agricultural, forest and aquatic products.
To direct overseas trade agencies to assist agriculture sector to quickly and accurately grasp policies of trade in agricultural products of partner countries; to assist exporters of agricultural products to conduct oversea trade promotion activities.
To coordinate with Ministry of Agriculture and Rural Development to develop market and promote consumption of agricultural products.
8. The State Bank of Vietnam: to continue effectively implementing credit policies for rural agriculture; to study and supplement policies in line with reality and create conditions for accessing capital for people and enterprises.
9. Vietnam Fatherland Front and socio-political organizations
To strengthen role of Vietnam Fatherland Front and socio-political organizations in propagating, mobilizing, supervising and social reflecting and promoting role of all classes of people in agricultural restructure.
10. Localities
To evaluate results of implementation of past period and develop plan of agricultural restructure of the province in accordance with reality and general plan of the sector in a period of 2017-2020.
To effectively implement policies which were promulgated by the Government, at the same time, study and promulgate specific mechanisms and policies of localities in order to speed up implementation and raise efficiency of agricultural restructure.
To detect and evaluate models of agricultural production in localities; suggesting supporting policies for replication of effective models.

Long Giang
Source: thuvienphapluat.vn