Businesses need to adapt themselves to CPTPP commitments
Wednesday, May 23,2018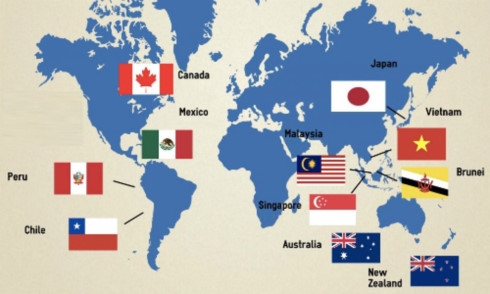 AsemconnectVietnam - Fundamental commitments of the Comprehensive and Progressive Agreement for Trans-Pacific Partnership (CPTPP) and recommendations for businesses took centre stage of a conference co-hosted by the Vietnam Chamber of Commerce and Industry (VCCI) and the Ministry of Industry and Trade in Hanoi on May 22.
In his remarks, Deputy Minister of Industry and Trade Tran Quoc Khanh said the CPTPP will give a major boost to international trade and investment as well as intra-bloc trade activities as it is the highest-standard agreement that Vietnam has participated in to date.
However, Vietnamese businesses should equip themselves with knowhow to utilize its benefits and avoid related risks, he said.
Luong Hoang Thai, Director of the Ministry of Industry and Trade's Multilateral Trade Policy Department, said the trade pact will help promote the Government's reform progress as well as the image of Vietnam as a supporter of free trade in line with international law.
The trade deal will provide a good opportunity for Vietnam to open more its market, intensify investment, step up international cooperation, general more jobs, and reduce poverty, he noted.
Attendees said the CPTPP's stringent regulations will be requirements but also give a chance to the Southeast Asian nation to accelerate reform, revamp institutions, and fully realize its commitments to the pact.
According to VCCI Chairman Vu Tien Loc, Vietnamese businesses need to keep themselves updated with information about the regulations on product origins and standards and customers' demand in CPTPP member markets, as well as the agreement's impacts on different types of commodities.
The trade pact will offer a wealth of opportunity for Vietnam to attract more investment, increase international cooperation and exports, and fine-tune its institutions, he said.
The 11 CPTPP members are Australia, Brunei, Canada, Chile, Japan, Malaysia, Mexico, New Zealand, Peru, Singapore and Vietnam.
Japan and the 10 countries taking part in the deal after the US's withdrawal in January 2017 aim to put the deal into force possibly by the end of 2018 or in early 2019.

Source: vov.vn