Vietnam appreciates Japan's leading role in CPTPP signing
Monday, March 12,2018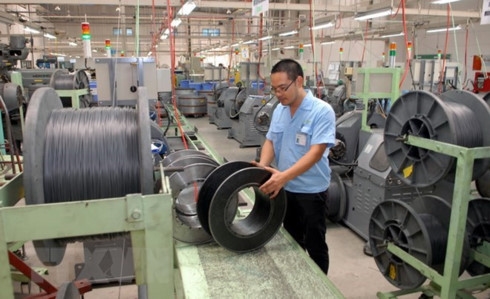 AsemconnectVietnam - Deputy Foreign Minister Bui Thanh Son spoke highly of Japan's leading role in negotiating and signing the Comprehensive and Progressive Agreement of Trans-Pacific Partnership (CPTPP) while meeting Japan's Parliamentary Vice-Minister for Foreign Affairs Iwao Horii on March 9 in Tokyo.
Son congratulated Japan on its successful organisation of the Organisation for Economic Cooperation and Development (OECD)'s Ministerial Meeting on the Southeast Asia Regional Programme, affirming that the meeting will help boost cooperation between OECD and ASEAN nations in a practical and effective manner.
He asked Japan to continue backing the stance of Vietnam and ASEAN in the East Sea issue, and maintain coordination with Vietnam at regional and international forums such as the United Nations, Asia-Pacific Economic Cooperation (APEC), G20, and within the framework of Japan-Mekong cooperation.
He expressed his hope that Japan will remain the largest investor in Vietnam with more capital poured into supporting and manufacturing industries and hi-tech agriculture, maintain its ODA provision in infrastructure, and facilitate Vietnam's exports, especially agricultural products.
Iwao Horii spoke highly of Vietnam's participation in and contributions to the OECD Ministerial Meeting on the Southeast Asia Regional Programme.
He showed his delight at the signing of the CPTPP between Vietnam, Japan and nine other countries in the Pacific Rim.
He expressed his hope that Vietnam will create more favourable conditions for bilateral economic cooperation projects, and said that Japan will maintain its assistance to develop infrastructure in Vietnam and the Mekong sub-region, including the East-West Economic Corridor.
He affirmed that his country supports efforts to maintain peace, stability, and maritime and aviation freedom in the East Sea.
Both host and guest agreed to coordinate closely to prepare for visits made by the two countries' leaders this year when they are celebrating the 45th anniversary of bilateral diplomatic ties.

Source: vov.vn