Asia Coffee-Trade picks up in Vietnam ahead of main harvest, Indonesia dull
Friday, November 15,2019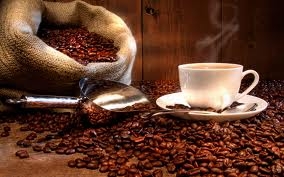 AsemconnectVietnam - Coffee trading in Vietnam picked up slightly ahead of the main harvest expected from mid-November, while the Indonesian market was dull as harvest season has passed, traders said on Thursday.
Farmers in the Central Highlands, Vietnam's largest coffee-growing area, sold coffee
COFVN-DAK
at 34,000 dong ($1.47) per kg on Thursday, up from 33,000 dong last week.
"Prices will likely inch higher in the following weeks until fresh beans come in bulk in two weeks or so," said a market analyst based in the region.
As some areas have already started to have an early coffee harvest, traders said market activities picked up this week after having stayed subdued since August.

Last week, storm Nakri triggered floods in some areas in the country's coffee belt region of Central Highlands, but only had a minor impact on the crop, traders and farmers said.
Vietnam exported around 87,500 tons, or 1.46 million 60-kg bags, of coffee in October, down 5.3% from September, customs data released on Tuesday showed.
Traders in Vietnam offered 5% black and broken grade 2 robusta
COFVN-G25-SAI
at a $120-$130 premium per ton to the January contract on Thursday, widening from $110-$120 last week.
Meanwhile, Indonesia's grade 4 defect 80 robusta beans
COFID-G4-USD
were offered at premiums of $190-$200 to January contract, down from $250-$260 last week.
The differential narrowed from last week as benchmark prices increased, a trader in Lampung said. Trade however continue to be minimal since harvest season has passed.
Source: Reuters.com