Viet Nam posts trade surplus as of June 15
Wednesday, June 26,2019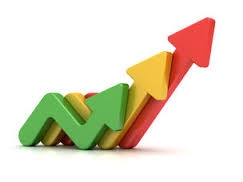 AsemconnectVietnam - Rising export value this month helped Viet Nam gain a trade surplus of nearly US$70 million from the beginning of the year to June 15 after posting a trade deficit of $434 million in the first five months.
Reports from the General Department of Customs showed that in the first half of June, the country's export revenue reached nearly $10.18 billion while the import value was $9.63 billion. The higher export value helped the country have a trade surplus of some $500 million in the period.
Mobile phones and phone components were the largest export earner in the first half of June, with export revenue reaching $1.71 billion. Computers, electronics and parts came second with more than $1.4 billion in revenue, followed by apparel with around $1.4 billion.

Computers, electronic products and parts made up the largest proportion of imports at $1.9 billion in the first half of June. Machinery, equipment, tools and machine parts ranked second with some $1.4 billion.
According to experts, despite a slowdown in export growth, the performance was encouraging when compared with other regional countries. Viet Nam posted a 6.7 per cent export growth in the first five months, against 7.1 per cent in the same period of 2018. Many other countries and territories saw exports shrink in the first three months of the year including Japan, Indonesia, Taiwan (China) and Singapore. Chinese export turnover inched up just 1.4 per cent during the first quarter of 2019.

Economist Vo Tri Thanh said Viet Nam's trade was still performing well even though the global economy has slowed due to uncertainties including the US-China trade war.
In its latest report, analysts from the Rong Viet Securities Company expressed optimism about Viet Nam's trade balance, especially from the third quarter of 2019.
Viet Nam would export more in the coming months, while imports will decrease because of seasonal reasons and Government measures, the analysts said. They said exports of farm produce and electronics, which make up 40 per cent of the country's total export turnover, may see better growth.
Source: VNS