RAL to select adjusting services for fire loss
Wednesday, November 13,2019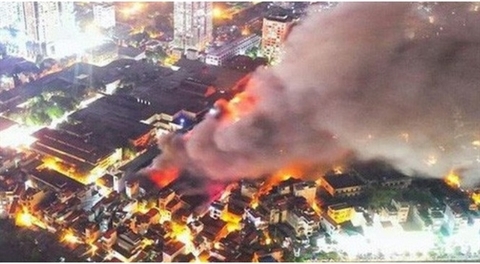 AsemconnectVietnam - Rang Dong Light Source and Vacuum Flask JSC (HoSE: RAL) asked its shareholders to select PVI Insurance Corporation and Vietnam International Adjuster (VIA) to evaluate the damage from the fire in August at the request of Ha Noi's Police.
As per the request, shareholders have to register for the selection by December 3. The selection is expected to be completed on December 20.
On August 28, RAL's warehouse in Thanh Xuan district caught fire. The company estimated losses of VND150 billion ($6.47 million) for lamps and light bulbs.
The Vietnam News Agency reports that PVI is the fire insurer of the firm. The estimated compensation amount in the contract is about VND150 billion.
Residents at the 54 Ha Dinh Apartment Building were reportedly "heavily affected by mercury leakage caused by the fire". After the fire, 95 per cent of the households had to be evacuated. Affected households requested the company pay compensation for those who lived within 100m of the blaze.
RAL was asked to pay medical treatment costs of up to VND4 million per person, rent of up to VND60 million per household, and income loss caused by the fire of between VND6-8 million per person.
In addition, the company was required to pay for the emotional distress of VND60 million per person and VND1 billion for every litre of blood contaminated with 0.1 micrograms of mercury.
RAL's deputy director Tran Trung Tuong said it would respond to the residents soon.
RAL reported revenue of VND2.7 trillion), a year-on-year increase of 20 per cent, and profit before tax of VND205 billion, an increase of 21 per cent.
It also planned to move the factory out of the inner city and was expected to spend VND800 billion to build a new factory in Hoa Lac Hi-Tech Park.
The firm will also spend VND42 billion ($1.8 million) to buy houses as offices and warehouses for two branches in southern Bien Hoa City and one branch in the central highlands of Viet Nam.