Nestlé honored by Dong Nai Province as excellent enterprise
Wednesday, October 16,2019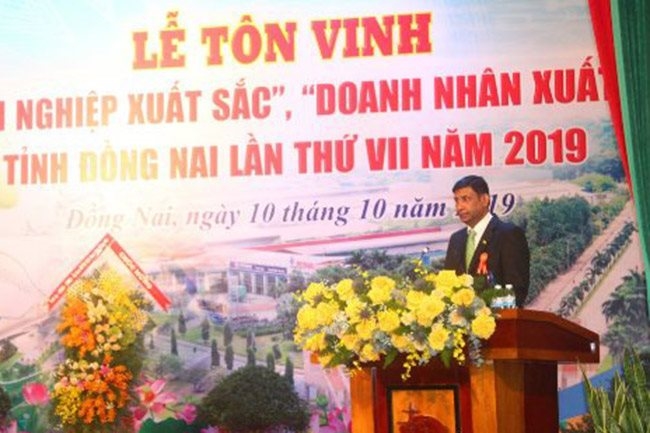 AsemconnectVietnam - Nestlé Vietnam has been honored by the Dong Nai provincial government as an excellent enterprise for its significant contribution to the province's development over the past three years.
Founded in 1995, Nestlé Vietnam has continuously expanded its investment and has always sought to contribute to a healthier future of Vietnamese people. At present, the 2,200-strong company has four factories, three of which are in Dong Nai Province.
Addressing the honoring ceremony last week, Ganesan Ampalavanar, managing director of Nestlé Vietnam, said the company always considers Dong Nai Province as a key locality for its long-term development.
"In the future, we will continue to invest in Vietnam and contribute to Dong Nai's overall socio-economic development. We are looking forward to receiving continued support from Dong Nai provincial leaders through favorable mechanisms and policies, and active administrative reforms that could bring about the best conditions for enterprises to develop further," he said.
Ganesan Ampalavanar was also honored by the province as an excellent businessperson.
Source: thesaigontimes.vn