AEON seeks to raise Vietnamese exports to Japan
Saturday, June 15,2019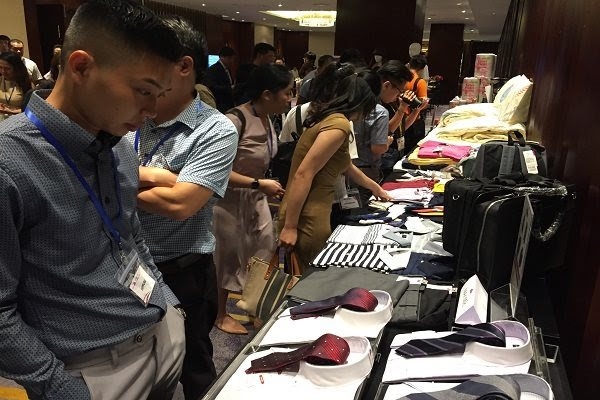 AsemconnectVietnam - Leading Japanese retailer AEON, which exported over US$250 million worth of Vietnamese goods to Japan in 2017, is seeking to raise the figure to US$500 million in 2020 and US$1 billion in 2025.
Speaking at the AEON Suppliers Conference in Hanoi City on June 12, Shibata Eiji, chief officer of the Merchandising and Logistics Office at AEON Co., Ltd, said that the export of Vietnamese goods to Japan was part of a memorandum of understanding between the firm and the Ministry of Industry and Trade in 2018. The aim is to beef up the volume of Vietnamese goods in Japan through the AEON chain.
Currently, AEON has partnered with over 2,700 suppliers in Vietnam to serve local customers and ship Vietnamese goods to Japan. Textiles and garments have accounted for up to 70% of the total Vietnamese shipments to Japan through its chain.
AEON, which opened a representative office in Vietnam at the end of 2009, inaugurated its company in HCMC, operating in four segments---shopping centers, supermarkets, specialty stores and e-commerce---in 2011.
So far, AEON has launched four large shopping malls in Vietnam, with two in HCMC, one in Binh Duong Province and one in Hanoi City. It plans to open one more in Hanoi City at the end of the year and one in Haiphong City next year.
The firm said that over 80% of products sold at its shopping centers in Vietnam are made in Vietnam.
Source: thesaigontimes.vn